Managing risk & opportunity: Procurement Consultants look to 2013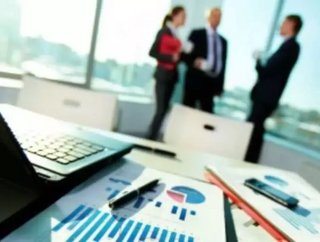 Follow @Ella_Copeland Business consultancyEfficioadvise procurement professionals to take nothing for granted in the year ahead, as supply chain risk i...
Business consultancy Efficio advise procurement professionals to take nothing for granted in the year ahead, as supply chain risk is a central factor at a time of economic uncertainty.
In its first Viewpoint article of 2013, the company claims the main challenge for this year is to cope with the continuing economic uncertainty and price pressure on commodities. The risk of suppliers going out of business is increased during difficult times and this must be managed effectively, according to Efficio's Chief Operating Officer Alex Klein, senior consultant Tobias Regeniter and consultant Mika Partanen.
There has been a positive start to the year as the US economy appears to be holding up, UK unemployment is down and the Eurozone crisis seems to have eased for the moment. However, indicators such as the Purchasing Managers Index suggest there is little prospect of an imminent upturn.
Article authors Klein, Regeniter and Partanen have seven reccomendations that procurement leaders can take t mitigate the worst effects of current economic conditions.
1.       Exploit opportunities offered by the continued economic downturn by internally positioning procurement as a key influencer maintaining margins through cost reduction.
2.       Clearly delineate the effects of unavoidable commodity price rises and ring-fence their impact.
3.       Offset market price increases wherever possible. In transportation-intensive companies, for example, increases in fuel prices can be offset by driving value from other elements of the cost base, by reconfiguring the network, making greater use of back-hauling, or moving to a 3PL.
4.       Keep an eye on macro level developments such as the gradual upward trend of low-cost country prices. Revise volume allocations to such regions where appropriate.
5.       Leverage shrinking demand on suppliers by driving competition through strategic sourcing programmes.
6.       Pressure on suppliers should be applied upfront during the sourcing exercise. Once the suppliers are selected they should be supported through active SRM.
7.       Manage the risk of supplier failure. As a minimum, actively monitor the financial situation of key strategic suppliers.
According to a spokesperson for Efficio, continuing uncertainty in 2013 calls for flexibility: "Procurement leaders who can adapt to changing market conditions, for example from a situation in which cost focus is the priority to one in which the most significant factor is a marked increase in demand, will be best positioned to take full advantage of the opportunities available.

"The ability to manage risk against costs and take advantage of changing global supply chains will become increasingly crucial in the year ahead and into the future."
 
The full version of 'What's in store for 2013: risks and reward' can be downloaded.
 
~
About Efficio
Efficio is a results-focused procurement consultancy, with a track record of helping leading organisations achieve more value from their procurement. Headquartered in London, UK, the company has offices in France, Germany, Switzerland and the US. Clients include 3i, AstraZeneca, Barclays, BAT, Biffa, British Gas, Ford, Scandic, HSBC, KKR, Nokia, National Grid, O2, Tryg and Thames Water among others.