Logistics recruitment specialists and consulting group join force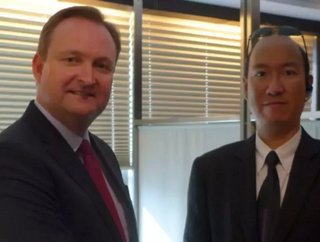 Follow @Ella_Copeland TheEuropeowned PEOPLESHIP and theHong Kongowned GlobalExec Logistics Consulting Group ("GlobalExec Group") merge to str...
The Europe owned PEOPLESHIP and the Hong Kong owned GlobalExec Logistics Consulting Group ("GlobalExec Group") merge to strengthen its international presence within Executive Search and Recruitment.
The new venture, marketed under the name GlobalExec Group, will further boost geographical coverage and service offering.
"Today's Talent Market is becoming truly global, and it is increasingly important that you are able to access the right talent both locally and globally. To assist our customers doing this, we need to be represented where the talent is", says Managing Director Nicolas Reitzel, who is heading up the region covering Europe, the Middle East and Africa (EMEA).
Nicolas Reitzel, the founder and owner of PEOPLESHIP, has over the last 11 years provided services within executive search, recruitment and management consulting to customers in the international logistics and transportation industry.
With the merger GlobalExec Group now has over 10 offices in key locations such as, China, Hong Kong, Singapore, Denmark and the USA with more offices on the way.
The Group CEO and Chairman, Richard Loh, shares the expectations to the synergy between the two companies. Situated in Hong Kong, he confirms the importance of proximity to the market.
"Asian markets have over the past years seen strong growth and in order to deliver the right talent you need a global outlook. Today, talent increasingly moves across regions in both directions, a development that will continue. The merger is an important step to further strengthen our services and meet the needs of our customers, locally as well as globally. We therefore plan to continue expanding our organization of own offices and associates across all major markets and regions," he said.
The two companies were officially merged in December 2012.
~
More information:
GlobalExec provides talent acquisition and business consulting services to leading supply chain and logistics organizations. With decades of combined experience within the supply chain and logistics space, an in-depth knowledge of the marketplace, extensive network and time-proven methodology, GlobalExec delivers the confidence and results that clients seek.
Taken from PR Newswire