Local suppliers keep Costa perked up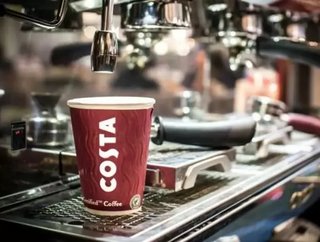 In the last decade, both independent coffee shops and bigger chains have seen extraordinary growth in the UK. In fact earlier this year research company...
In the last decade, both independent coffee shops and bigger chains have seen extraordinary growth in the UK. In fact earlier this year research company Allegra Strategies reported that sales for the coffee shop sector grew in 2013 by 9.3 percent and saw outlet growth of nearly 5.9 percent.
At Costa we believe it is crucial that any growth we enjoy is sustainable for both our customers and our suppliers. So we have started with our core product, coffee; which is now 100% Rainforest Alliance (RFA) certified. The RFA encourages farmers to grow crops and manage ranchlands in a way that looks after the land for the long-term and also supports farmers to improve their livelihoods and those of their families.
Supply chain strategy
While it is great that we can ensure the provenance of our coffee we also offer complementary products, which involve a variety of ingredients and components, such as cakes and sandwiches and this can present more complex supply chains.
Our priority is that we remove any potential complexities, have a transparent supply chain and deliver great tasting food. That is why we work within our Good Together strategy, which has set out initiatives dedicated to customer wellbeing.
Sustainable, local sourcing has a major role to play in enhancing customer wellbeing because our customers demand to know that they can trust the products they buy, and expect us to be sourcing responsibly. Furthermore, our customers demand that the people who make our products are treated well, we are not polluting the environment, and human rights are upheld throughout our supply chain.
As part of our strategy we have committed to working in partnership with our suppliers to develop a Sustainable Sourcing Strategy, where we are analysing categories and identifying high-risk products.
Staying local
While the RFA is a globally recognised standard that reassures consumers on a products' sustainable sourcing for other products there is not always a devoted rubber stamp. One way we ensure our customers that they are buying quality products, with quality origins, is by working with local, independent suppliers that have heritage and usually an excellent local reputation.
Bells of Lazonby, a bakery founded in 1946 in the Eden Valley, Cumbria is one such example. It makes some of our cakes ranging from Rocky Road and Lemon Cupcakes to our Victoria Sponge, all of which are hand finished by the talented staff. Bells has been making cakes for over sixty years and it is still a family business with Michael Bell, son of founder John Bell, heading up the business. Similarly a quarter of all its employees have worked at the business for over ten years. The bakery's heritage and focus on its employees ensures we can be confident that everyone in the supply chain is treated properly and has been made by experienced skilled workers.
Similarly we have procured the services of a family baker, Rowe's that is based in Penryn, Cornwall to make our scones because an additional benefit of using traditional, independent bakers is that they in turn often use local suppliers. This helps to ensure our supply chain continues to be traceable. For example the butter used by Rowe's is sourced from a local creamery in Davidstow and the buttermilk and cream from a Cornish dairy in Trewithan.
Sustainable sourcing for the future
Of course working with small independent suppliers is just one strategy we employ to ensure the sustainability of our supply chain. We also have to ensure the transport of our goods is sustainable as well as the packaging too.
Collaboration is a key theme throughout and working with partners to achieve these goals is paramount. For example earlier this year we partnered with SimplyCups, which is the only paper cup recovery and recycling service in the UK, to ensure everything in our supply chain from the dough to the disposal of our waste is sustainable for the future.
These strategic partnerships with smaller, local suppliers ensures we have complete supply chain visibility and we can be confident when providing food and drink products to our customers, that we know exactly where the raw ingredients have been sourced from. Couple this with our progressive, forward-thinking sustainable initiatives such as the ones with the Rainforest Alliance, and it means the Costa supply chain is in a very healthy position for 2015 and beyond.