Kearney: making digital procurement work for you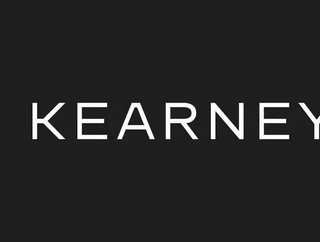 Digitalisation, one of the top trends of the decade. As industries across the board race to be disruptive, we look at Kearney's research on digital pr...
Digitalisation, one of the top trends of the decade. As industries across the board race to be disruptive, we look at Kearney's research on digital procurement.
Over the years, the use of technology in business models has evolved into not only providing value for a business, but has become a powerful force for top-line growth, bottom line efficiency and radical business transformation, allowing businesses to become smarter, faster and more scalable. As a result of this disruption to the supply chain, business leaders are beginning to rethink the traditional operating methods for procurement, real time access to market data and trends has taken procurement to the next level, offering valuable insight into top-line strategic decisions. 
What does digital procurement look like?
Over time, the functions role has changed from transactional management to strategic sourcing. With this in mind technology such as automated downstream procurement activities can be harnessed to shift the focus onto driving collaboration with external partners, creating innovative business models.
To achieve this new approach there are two challenges that need to be addressed: 
Adopting technology to become more effective 

Using digital innovation to work in new ways
Utilising technology such as artificial intelligence, automation and advanced analytics will empower the procurement sector, to be able successful management of more complex categories to unlock new value, while maintaining downstream transactional activities. 
However with this expansive amount of technology available to the industry to digitise procurement. It is important to maintain a clear picture of what is needed, this can be broken down into two areas: upstream strategic procurement and downstream operational processes.
SEE ALSO:
Upstream strategic procurement
When it comes to upstream strategic procurement, it is essential to have a deep understanding of spend and market insights as well as having a connected supplier network. To make this digital, the strategy must feature spend visibility, transparency and advanced analytics.
Downstream operational processes
The downstream operational processes in procurement are frequently transactional and involve a lot of vital, but repetitive tasks that require accuracy and consistency. To make this process digital, companies should focus on automating these processes and ensuring compliance.
With any successful digital transformation journey it is important to build the right infrastructure in order to learn and adapt to emerging technologies. Typically, forward-thinking companies invest in becoming proficient in the key technology areas, by adopting a variety of innovation models.
As the procurement sector embraces the world of digital, companies should also keep in mind that there will be a structural change within the organisation as resources have new allocations, and  the ways in which people work change. It is currently predicted that by 2025, 20% of procurement employees will become data experts, with 70% of savings being generated by data analytics.
For more information on procurement, supply chain and logistics topics - please take a look at the latest edition of Supply Chain Digital magazine.
Follow us on LinkedIn and Twitter.
Image source: Kearney