JAGGAER: Procurement with Purpose for Sustainability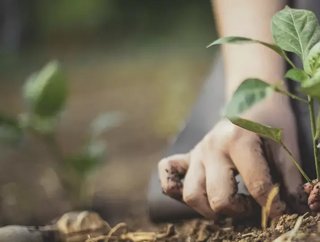 Discover what it means to adopt a 'procurement with purpose' approach to sustainable business operations and why the time is now
Initiatives such as the UN Sustainable Development Goals (SDGs) and the Paris Agreement have left companies reflecting on the footprint they leave on society. 
More than ever, the environmental, social, and economic impact of an organisation and its products or services are being analysed throughout its entire life cycle.
So what does 'Procurement with Purpose' mean?
A 'business with purpose' encompasses far more than simply revenue and employment. Such an approach to operations looks at creating opportunities for families, communities, and economies, as well as driving sustainability and transparency.
'Procurement with purpose' applies this same ethos to the world of procurement to improve the societal, economic, and environmental impact that their business, suppliers, and other stakeholders have, thus creating a procurement function that 'procures with purpose' for sustainable development.
The time is now 
JAGGAER explains that procurement functions own the relationships with vendors. This, therefore, puts them in the best position to establish transparency and sustainability. 
"Purchasing volumes can account for up to 60% of revenue for an organisation depending on the industry, making it clear that procurement plays a central role in a business' sustainability effort," says Justin Sadler-Smith, VP Northern Europe.
Not only is sustainable procurement beneficial from an environmental point of view, but using sustainable practices can also address cost savings and risk management.
"Despite a perception from some buying organisations that sustainability requirements for suppliers cost more, these programmes can actually help companies uncover new ways to trim costs and identify key risks (and related costs) to avoid," adds Sadler-Smith.
In order to be successful, it is important for procurement leaders to build trust with their suppliers, as well as remain transparent about expectations and disclosures.
While this can be daunting when compared with traditional methods for managing supplier risk, JAGGAER highlights that to successfully implement a sustainable supply chain approach, organisations should identify stakeholder requirements to reveal both expectations and priorities that can be used to develop a sustainability strategy that aligns with the company road map. 
It is then important to set clear goals and intentions, pulling in different departmental stakeholders to determine a plan of action. 
"This has become a vital step as most procurement teams, understandably, don't have inherent expertise in sustainability to handle it on their own," says Sadler-Smith.
The next step is to choose the tools and methods to collect and understand suppliers' sustainability performance.
"Managing a sustainability programme along the value chain indeed requires a significant amount of upfront investment, but, with the right tools and strategies, [it] can produce an exponentially positive ROI. Sustainable procurement initiatives reduce the risk and magnitude of non-compliance costs and lower spend in operational areas, such as logistics, energy, water, and manufacturing," adds Sadler-Smith.
"These actions also help companies avoid misconduct by suppliers, protect brand reputation, and help companies recognise and avoid disruptions early."
Long term, putting off sustainable procurement will hurt the bottom line. "It's no longer a question of if or when, but of how quickly a business can get an effective programme deployed – which depends on a variety of unique internal factors."
Want to share your thoughts with JAGGAER on adopting a procurement with purpose approach for sustainable operations? Click here to take the survey.