JAGGAER: optimising procurement costs with AI solutions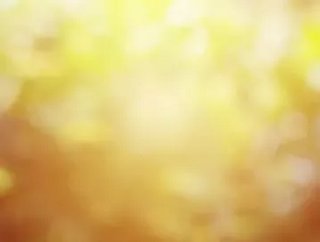 Simon Thompson of JAGGAER highlights the importance of cost optimisation when looking to implement technology for overall procurement cost reduction
The majority of organisations are discussing technology at the moment. As we saw from Procurement & Supply Chain Live, businesses are keen to understand how systems can improve their day-to-day operations. Ultimately, if a solution is going to save them money, then intrigue is inevitable. But, do supply chain operators fully understand the advantages of technology for reducing costs? Well, let's talk about automation. 
There remains a lot of speculation as to whether technology and artificial intelligence (AI) are suitable for certain business tasks, in fact, there is still uncertainty around the adoption of technology as a whole. So, what is holding them back? 
Visible ROI is key to procurement technology adoption
In most cases, business leaders are reluctant to move away from their current operational processes. Many continue to work manually. The reason behind this is the lack of knowledge in the technology that could be driving their businesses forward and firms are shortsighted when it comes to AI. 
So how do businesses visualise their return on investment (ROI) in AI-based solutions? Ultimately, it requires expert knowledge and experience to enlighten procurement executives on the benefits of the solutions and to determine how they will make their money back through AI-powered sourcing, purchasing, contract management, and so on. JAGGAER has devised a quick guide that helps leaders analyse the current state of their entire supply chain to work out an accurate ROI for such a solution. 
'JAGGAER's checklists serve as easily accessible, highly practical tools that help procurement professionals define the business case for digitalising certain purchasing processes', says Simon Thompson, Sales Director at JAGGAER. 
Efficiency reduces cost
This is a simple way of looking at the cost implications of your operations. It's commonly known that increased efficiency has the ability to reduce long-term costs. Limiting the need for human intervention for menial tasks is one way that automation will make its return in the long run. Investing in technology to automate the basic functions of the procurement process will also allow personnel to take on further projects that require more attention and add more value to the business. As explained by Thompson, there is a larger case for cost optimisation, as opposed to cost reduction, when leveraging AI and machine learning.
'Cutting back on spending may sound tempting, but in the long run, pursuing cost optimisation will bring much more value to your organisation', says Thompson.
JAGGAER provides many materials on cost efficiency and optimisation to support businesses in the successful adoption of technology for managing procurement spend and to build a suitable strategy for leveraging AI-based solutions. A dedicated white paper from JAGGAER, How 9 Companies Push for Cost Optimisation through Greater Process Efficiency, sets out examples of how other businesses have succeeded by leveraging automation for cost optimisation. You can also read Finding the Formula to Drive Cost Optimisation and Customer Success.
For more insights from Simon Thompson, sign up to Procurement & Supply Chain Live to watch the on-demand content from the hybrid event.