I've Got Supply Chain on a Cloudy Day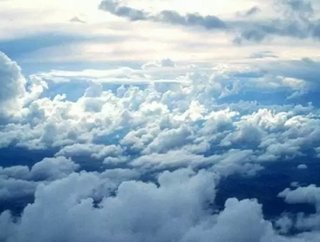 Guest contributor: Nathan Pieri Using a cloud-based supplier relations management (SRM) solution dramatically reduces the time, cost and complexity of...
Guest contributor: Nathan Pieri
Using a cloud-based supplier relations management (SRM) solution dramatically reduces the time, cost and complexity of establishing and managing a worldwide supply chain network, a necessity in today's global environment.
Buying and moving goods across borders introduces a level of complexity not found in domestic commerce, and increases the need for end-to-end visibility, collaboration and a streamlined approach. Cloud-based SRM tools allow companies to quickly and easily establish a common collaborative framework with their suppliers, regardless of time zone, language, currency, technology platform or sophistication level. 
Even as recently as ten years ago, companies worked with only a few nearby suppliers. Partnerships were often based on personal relationships, with buyers and sellers in close proximity, sharing a common culture and language.  With relatively few and geographically close parties, communications between buyers and sellers could be managed with telephone calls, faxes and spreadsheets. Buyers and sellers with more complex interactions could communicate directly with each other via technology such as electronic data interchange, or EDI.
In today's global economy that approach no longer works. A U.S.-based company may source its goods in China and sell to customers in France. Companies may not work directly with all of their suppliers. They may interact via third parties such as brokers, or their suppliers may have suppliers of their own. Yet importers must comply with all trade regulations, including knowledge of all their suppliers, regardless of whether they source from them directly or not. 
How are Cloud-Based SRM Tools Different?
Cloud-based SRM tools are available on-demand, via a web-browser. The technology creates a common framework and single platform upon which all parties can connect, instead of more time intensive and costly one-to-one connections with each partner. All that is needed is access to the Internet. Any company, no matter how big or small, can be quickly up and running without a potentially costly and lengthy software implementation.
Suppliers, via an online portal, can register themselves, maintain and modify their own profiles and category records, send updated files, participate in collaborative discussions, respond to bid requests and auctions, view scorecard performance, and view active contracts and sourcing events.
With a single, searchable repository, buyers are able to competitively source products from anywhere in the world and still closely manage the end-to-end process from procurement through production and distribution. Potential disruptions such as shortages or shipment delays can be proactively managed. 
Cloud-based SRM applications offer several additional benefits:
•           Simplified interactions among suppliers, vendors and third parties. With one online platform, partners can communicate with all relevant parties, without the need for multiple telephone calls, faxes, or emails. Time zone, currency and language obstacles are also reduced.
•           Intuitive interfaces. Users need minimal training and can start using the software almost immediately.
•           Easy access. No special software or hardware required.
•           Location independent. Anyone, anywhere in the world, using any machine with an Internet connection, can enter the system - thereby increasing its usage.
•           Greater collaborative capabilities. Social networking features -- such as messaging, threaded discussions and forums -- expand the tools available for supply chain partners to work together.
•           Configurability. Individuals can personalize their experience via options such as workspace design, localization and translation, thereby increasing efficiency. Thus, a user doesn't need to be fluent in a particular language – for example, English -- to access the system.
•           Reduced cost, errors and man hours by eliminating data rekeying.
•           Create key performance metrics. Centralized data access allows buyers to measure, monitor and continuously improve business processes.
•           Improved supplier relationship quality. With metrics, buyers can identify top performing vendors and engage them as strategic partners to improve the supply chain planning process.
Applying Cloud-Based SRM to Global Trade Management
When it comes to technology, a "one size fits all" approach doesn't work. Even within an organization, different business units may have varying information needs and compliance responsibilities. A cloud-based SRM solution provides a central point for all participants. With a single data repository, the same data can be used for different purposes by different departments. Export compliance information, for example, can be used to clear shipments at the final destination without rekeying data.
With cloud-based SRM, real-time communication is possible for activities such as:
•           Distributing compliant purchase orders to suppliers
•           Resolving any quantity/price/product/delivery issues
•           Monitoring ship windows
•           Coordinating origin logistics
•           Complying with advance notification requirements
•           Monitoring and resolving inbound delivery issues
•           Automating the customs entry process
•           Certifying the country of origin
Organizations are sourcing and assembling goods all over the world on an unprecedented scale. These increasingly complex supply chains require technology for companies to manage global relationships and business processes. Cloud-based SRM transforms these global buyer- supplier relationships by allowing real-time, collaborative communications with all parties, regardless of locale, technology or company size.