Ivalua NOW 2020: a live procurement and supply chain event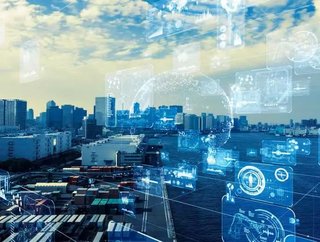 Ivalua, the leading provider of global Spend Management Cloud solutions, will hold its annual marquee event Ivalua NOW 2020 today (5 May). The two-day...
Ivalua, the leading provider of global Spend Management Cloud solutions, will hold its annual marquee event Ivalua NOW 2020 today (5 May).
The two-day event is transitioning from a physical event in Washington D.C. to a virtual one and will feature presentations from the most innovative procurement and supply chain leaders on how they accelerate their digital journeys to better meet today's business challenges.
The conference will address key issues, such as how to accelerate the digital transformations needed to free capacity, improve decision-making and allow scalable collaboration with suppliers and stakeholders. There will also be discussions around how to manage today's crisis and prepare for the next, in addition to talks about the latest technological innovations that will help leaders to transform faster and further.
SEE ALSO:
Leaders from some of the world's most admired brands will show how they are successfully leveraging how they spend and engage suppliers to create a competitive advantage and transform the world. Speakers include:
Jon Stevens, President of JLL Digital, on how to create a competitive advantage, and assess the impact of COVID-19 on how companies currently operate, how they must adapt over the long-term and the role of digitisation in driving innovation and competitive advantage.

Michael Kalmar, former CPO of Rogers Communications, on increasing procurement transformation, as well as the potential to provide strategic value from its spend and suppliers, and the importance of digitisation in this process.

Dawn Tiura, President and CEO of Sourcing Industry Group, on the necessity for leadership in uncertain times, including what is needed from leaders to help their people and organisations adapt and thrive in the current COVID-19 crisis and beyond.
"The global pandemic and associated challenges to the overall business environment underscore the importance of procurement and smart supply chain management in driving business value, while also protecting the bottom line," said David Khuat-Duy, Corporate CEO of Ivalua. "Ivalua NOW is the premier industry event where our customers take center stage to showcase how they're successfully transforming their organisations and meeting today's complex business challenges. We are looking forward to showcasing the latest industry best practices and innovations that will empower them further."
Registration is free for procurement, finance and supply chain practitioners and can be done online at Ivalua's website.
Ivalua recently featured in our Top 10, click here to read more about the organisation! 
For more information on procurement, supply chain and logistics topics - please take a look at the latest edition of Supply Chain Digital magazine.