Ivalua: European Procurement Orgs Failing on Modern Slavery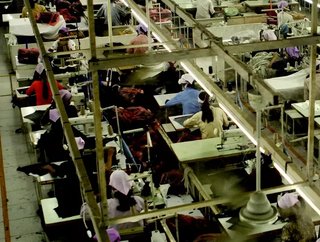 58% of European suppliers say buyers never, or rarely, include responsible labour practices in contracts, research commissioned by Ivalua reveals
European procurement organisations are failing in their responsibility to investigate child labour, modern slavery and wage theft, as well as in enforcing best practices in their contracts and agreements, according to new research. 
More than half (58%) of European suppliers said buyers never, or rarely, include responsible labour practices in their contracts, and even fewer enquire into issues of child labour (47%), modern slavery (45%), or below minimum wage pay (42%).
A survey of 300 suppliers from across the UK, France, Germany and Switzerland, commissioned by spend management platform Ivalua and conducted by Coleman Parkes Research, found just half were routinely asked for proof of protection against unsafe working conditions. 
Lack of enforcement has led to an insouciant approach to rooting out illicit practices throughout the supply chain, with four in five (78%) of European suppliers admitting they have no concrete process in place to identify and remove modern slavery from the value chain. 
Key Findings from the Report
Just 24% of UK suppliers are prepared to mitigate the risk of fines due to the proposed changes to the Modern Slavery Act
The vast majority (77%) of suppliers believe responsible labour practices give them a competitive edge
Only 8% of suppliers said buyers always include responsible labour practices in contracts or agreements
50% of European suppliers said they are frequently required to provide proof that they protect against unsafe working conditions by buyers
Procurement Faces Increasing ESG Pressure 
The findings follow heightened pressure from investors, regulators, consumers and internal stakeholders on organisations to eliminate modern slavery and improve the lives of all working within the supply chain. Alex Saric, Ivalua's CMO, warned that combatting poor working conditions must not become a "box-checking exercise", and should instead be a concerted effort at "every tier of the supply chain". 
"But change starts at the top, and buyers need to start the conversation with suppliers early to make it clear that poor labour practices will no longer be tolerated," Saric added. "Incentives could be offered, but the message should be clear: we will only work with suppliers that have certifiable labour standards."
"Saric said that buyers must "bolster their ESG strategies to drive meaningful change and reduce the risk of non-compliance".
"To make this a reality, procurement must get smarter. Crucially, organisations must have adequate data to identify and avoid partners with unethical labour practices. They require 360-degree visibility of their immediate suppliers, sub-tier suppliers, and subcontractors. To do this, organisations must have the right tools in place to ensure the reliability of data, and facilitate timely and effective decision-making. Otherwise, instances of poor labour standards can easily slip through the net."