Ivalua, Consus deliver Jollibee's Procurement Transformation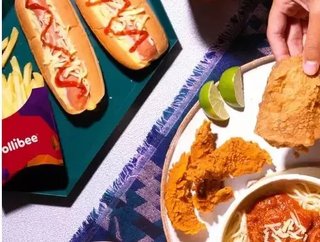 Food service network Jollibee digitizes procurement via spend management cloud provider Ivalua and supply chain solutions provider Consus...
Jollibee Foods Corporation (JFC) has deployed spend management cloud provider Ivalua's platform to empower its procurement digital transformation, with Consus leading the implementation. 
The expansive project covered Supplier Information, Risk & Performance Management, eSourcing, Contract Management, Catalog Management, Spend Analysis, Savings Tracking, Category Management, and widespread change management.
JFC is a chain of fast food restaurants with a worldwide network of more than 5,000 stores. It operates the largest food service network in the Philippines – with 3,316 stores in the country as of December 2019. 
JFC has utilized best-in-class processes and technologies to support its rapid domestic growth. As JFC continued to grow and expand internationally, it required an integrated global procurement platform.
JFC selected Ivalua's platform due to its ability to support every stage of the company's planned transformation, including quick deployment and the flexibility to meet changing requirements. 
Consus was selected as implementation partner for its deep source-to-pay expertise. Additionally, JFC was looking for a trusted partner aligned with its own 'customer experience first' vision to both disrupt current processes and adopt best practices globally.
The deployment was integrated with JFC's backend SAP ERP systems to ensure seamless flow of information and maximum automation. The platform will deliver a range of benefits to JFC, including:
improved governance and auditability
more efficient procurement processes
more informed analysis and decision-making
proactive risk management
improved supplier qualification and collaboration
better compliance with contracts and policies
Milestone in procurement transformation
"This represents a significant milestone in our procurement transformation, which will allow us to deliver more value to the organization, employees, customers and suppliers," said Susan Tanmantiong, Chief Procurement Officer of JFC. 
"This project was successfully implemented by Consus and Ivalua through the commitment and support of their executive leadership. Ivalua's platform empowers us with the leading technology needed to deliver on our vision."
Shantanu Bhowmick, Chairman & CEO at Consus Global added: "I believe that the combined team of Ivalua, Consus and JFC have delivered a long-term and sustainable solution to digitize the enterprise wide Source-to-Receipt Process at JFC. 
"With procurement transformations of this nature and magnitude, there are both short-term and long-term benefits. The integrated Ivalua solution deployed will not only bring increased spend under management on one platform but also allow Jollibee to collaborate both internally and externally to create sustainable value, improve supplier performance and manage supply chain risks."
According to Dan Amzallag, CEO at Ivalua Inc., this project is a great example of how seemingly ambitious transformations can be implemented quickly with the right technology and partners.
"Consus has been a long-term partner of Ivalua, whose experience translates to significant value for our customers. And the JFC team's customer-centric approach, vision and energy was key to the rapid deployment," said Amzallag.