ITC Infotech on the expanding role of PLM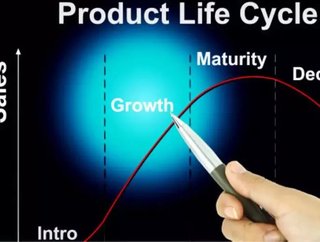 This article is co-authored by MrJoydeepSengupta, Global Practice Head - Retail Consulting for Consumer Products, Hard Goods and Retail,ITCInfotechand...
This article is co-authored by Mr Joydeep Sengupta, Global Practice Head - Retail Consulting for Consumer Products, Hard Goods and Retail, ITC Infotech and Mr Hardeep Singh Garewal (pictured, right), President – European Operations, ITC Infotech
Changing market trends and customer expectations are driving innovation across the industry. Customers want higher quality products at competitive prices, with perceivable and differentiated benefits. On the other hand, margins continue to be under pressure. With an increasing  number of products and variants from international and national brands, and lately, value driven private labels from retailers, organisations are grappling with a reduction in product lifecycle span.
Market pressures are driving companies to upgrade existing products and continuously churn out innovative products in order to sustain and grow. The nature of these innovations demands an integrated approach to Product Lifecycle Management (PLM).
Another factor that supports the integrated PLM approach is globalisation. In today's global world, the product development process is taking place  across  multiple locations. It's common to see a product being formulated and designed in one country, materials and ingredients being sourced from the second and final production being executed in the third country or location. And, none of these countries may even be the targeted market for sale of the product.
However, it is not solely about product design and development. Managing cost and quality of materials and finished products, sustainability, material requirement planning and costs, supply chain planning etc., are all changing the dynamics of product development. Legacy systems and isolated data processes may not be able to address challenges of this changed environment.
Local regulations on product, packaging and labeling regulations, supplier preferences, import costs, product service levels, logistics and handling costs in the markets planned for sale  also impact product development. And these variables have to be analysed early in the product development lifecycle. In this dynamic environment, the importance of traceability of the product is also paramount. These important factors make it imperative to understand the influence of Supply Chain Management (SCM) on product development decisions. There is a natural overlap between these key processes.
Inevitable Integration of PLM and SCM
At a rudimentary level, PLM deals with design, and SCM deals with manufacturing. As formulations and designs today are becoming  more customised by regions, it affects manufacturing and leveraging volume pricing becomes a challenge. Companies want to manage their supply chain networks (manufacturing network) to serve cost, quality and be fastest to the market.
Although the need of a single system was always present, changes in the global market have heightened the urgency of developing this system. Companies around the world are looking for a single integrated software solution to manage these siloed processes. Organisations have also started to look at using PLM data to intuitively change SCM parameters. Hence, though PLM technology may have started off as a tool for product designers, in order to fulfill market needs, its scope has to be redefined.
Is Integration of PLM and SCM Enough?
With the increasing number of products and product variants in the market, the task of innovating new products is going to become all the more difficult in future. To meet customer expectations, companies may have to look beyond simply integrating PLM and SCM.  Bringing in the next generation technology in the backend processes could become unavoidable. A recent Gartner report talks about a 'Nexus of Forces' (NOF) that could revolutionize the organisational processes in near future. NOF can be defined as the seamless merging of social media, mobile, and cloud. This nexus of forces could play a part in reinventing product and service innovations in future. For example, P&G is using the internet platform to build connections between their brands and their consumers (Angelica Mari 2009). Social integrations such as Twitter and Facebook will further enhance interaction with customers in real time.
In conclusion, PLM has evolved, and it has taken the centre stage of the data processing in today's connected enterprise Globalisation and rising customer expectations are putting increasing pressure on supply chains and other data processes. By integrating PLM with other siloed processes, unlocks the value untapped till now.
This is further enhanced through technologies like Big Data Analytics Social Media, and Cloud.
Integration of the siloed data processes and using these rapidly developing technologies could completely revolutionise the supply chain management in the future.