Interview: Why governments need CPOs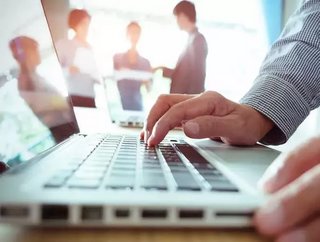 SAP Ariba's GM for EMEA and MEE, Paul Devlin, discusses the vital role government CPOs can play in driving tangible benefits for a country's economy...
SAP Ariba's GM for EMEA and MEE, Paul Devlin, discusses the vital role government CPOs can play in driving tangible benefits for a country's economy, citizens and perception on the world stage.....
Employment, innovation and general citizen wellbeing are the fundamental cornerstones of any government. But how can CPOs help create the conditions that will allow these themes to flourish?
SAP Ariba's Paul Devlin believes private sector CPOs could hold the key to exponentially altering a government's perception on the world stage. Despite the inherent challenges moving from private to public sector entails, there's a clear opportunity for their experience, skillset and knowhow to play a key part in transforming the supply chain, according to Devlin. Indeed, it would appear there has never been a better time.
"What we're seeing in the public sector is a pace of change that we probably haven't seen in the past," he says. "As governments react to world events, and become proactive in thinking about what the future is going to be like in 10 or 15 years, this is leading to a pace of change which is, in some ways, breathless. It's a great time for a CPO, who has perhaps spent their career in the private sector, to move across," he continues.
"There's a real understanding [in procurement] that every dollar, euro or pound can change a life. And to take that concept into government is really exciting."
There are existing examples too. "We're working heavily in the US where governments are looking to create change through technology to ensure their supply chain is ethical. Look at the likes of Abu Dhabi or Saudi Arabia. Their 2030 vision is all about how they can move away from an oil-based economy towards new emerging economies, but at the same time asking how they can sustain employment and innovation.
"As an example, a lot of [governments] are spending hundreds of billions of dollars – how much of that spend can be spent on startups? Imagine if 10% of that spend is targeted only on start-up businesses, minority-owned businesses or female-owned businesses? Now, [the government] can start to shape its economy and employment in a fundamentally different way."
So, where do CPOs fit into this?
"Governments are starting to say 'Well, if I'm going to do that, I need people who understand procurement; I need people who have done this before, who can bring some of their private sector thinking. Not only that, I can bring in CPOs that have purpose at the heart of their leadership. I can bring in CPOs that have this knowledge of technology and innovation and can bring those things together to create the vison that I have for my citizens.' That is something we're seeing as an emerging trend across the globe."
All of which begs the question - is the role of a procurement officer in government more about helping these organisations become more commercially savvy?
"A lot of governments are already very commercially savvy. We've only got to look at the likes of Boston, Asia, Dubai and Abu Dhabi. They're already at the forefront of technology that is commercialised today. The government of Dubai is really driving smart government and that has led to huge scale in the Internet of Things. They're challenging tech companies to think and behave differently, which has resulted in new tech coming to market. In Santa Clara in the US they've been incredibly innovative with their use of procurement to drive cost savings, better supplier relationships and sustained employment. Governments are bringing in that private sector thinking, particularly in relation to technology innovation.
"But I think one of the things that governments would admit is that it has been difficult for them to change and take advantage of tech that's coming to market, whereas a lot of private sector CPOs have lived and breathed this change management over a prolonged period of time."
While governments might face challenges in the shape of change management, what are the obstacles CPOs making the transition from private to public are likely to encounter?
"In the public sector, for every penny you spend you have to be certain you've achieved the best value; that you've made the right decision with the right supplier for the right value composition on behalf of the public you serve. And that can be a different ethos to what they may experience in the private sector. Governments can sometimes be so vast that there could be issues with things like data siloing. The public sector can also be complex in terms of its technology landscape. CPOs will undoubtedly inherit a number of different technologies. And then there's change management.
"People who have grown up in government become used to a way of working which can be driven by the pursuit of best value for their citizens or by legislation. But what CPOs bring is their ability to manage those things. They'll be used to companies that are complex and have legacy issues. They can find new ways to bring technology in and make better, faster decisions. It's about being able to break through the change management process and that is very valuable to governments."
The perception of public procurement still remains one of inflexibility that is heavily influenced by 'top down' decisions. Does Devlin think that's something private sector CPOs may struggle with?
"I don't. One of the things that has really come to the fore for CPOs in the private sector is how they deal with compliance and making sure that every penny is driving value for their company. It's about a different way of thinking about the same problems. The value that they bring is in doing large complex projects for large organisations, making them successful, driving savings, building better supplier relationships, creating ethical supply chains and then supporting them. These themes are also really important to government. It might not be seamless, but CPOs have the experience, and this means they'd be able to go in and create value from day one."
Clearly, a CPOs role in the public sector transcends the traditional buying, planning and contract admin but, crucially, there's also the question of the effective reuse of human capital and the impact that will have on procurement officers in government.
"If you think about technology today the reality is that what can be automated, will be automated. There's no stopping that," says Devlin. "What you'll find are a lot of redundant processes in government because of the benefits that automation brings. A lot of highly skilled people can then be freed up away from mundane tasks to much more value-driven activity – things that will drive real value back to citizens."