Inside: The Forrester Wave: eProcurement Platform report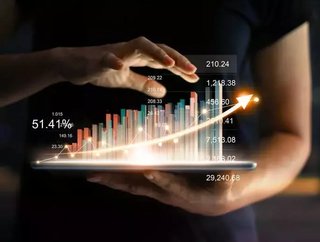 Supply Chain Digital takes a closer look at Forrester's new report which evaluates eProcurement platform providers. The report, called The Forrester...
Supply Chain Digital takes a closer look at Forrester's new report which evaluates eProcurement platform providers.
The report, called The Forrester Wave: eProcurement Platforms Q4 2019, identified the 12 most significant providers and analysed them in detail. The 12 reviewed are: Basware, Coupa, GEP, Infor, Ivalua, JAGGAER, Oracle, SAP, Synertrade, Tradeshift, Workday and Zycus.
eProcurement platforms are B2B eCommerce platforms from the second B's point of view: the customers. eProcurement platforms must deliver B2C eCommerce usability, but in a B2B context. Successful eProcurement platforms:
Guide employees to make smart buying decisions that balance price with value.

Digitise eCommerce processes across all categories and suppliers.

Alert up savings opportunities and problems that require management attention.
In this article, we look at the leaders: Coupa, Basware and Ivalua.
SEE ALSO:
Coupa: The company provides excellent usability for end users and suppliers. Having begun with just eProcurement, it has expanded its offering over the past few years via a range of acquisitions such as Aquiire, DCR Workforce, Exari and Hiperos as well as internal development. Coupa has experienced an approximate 50% revenue growth annually since its IPO in 2016.
Basware: The firm is one of the leading providers of invoice innovation. Basware gets 76% of its revenue in Europe, the Middle East and Africa, although its North American revenue is increasing at 18% per year, building on its 2016 acquisition of Verian. Basware is a leading choice for CPOs and CFOs who hope to achieve 90% or more process automation across their P2P spend, as well as simple and complex strategies. 
Ivalua: Owning one of the smartest, most flexible and easy-to-use suites, Ivalua now gets over half of its revenue from North America. Ivalua is a leader in the sector in infusing AI-driven aids and alerts to users throughout its suite. 
The report found that the vendors were critiqued against 31 criteria and grouped into three high-level categories.
Current offering: Each vendor's position on the vertical axis of the Forrester Wave graphic shows the strength of its current offering. The key criteria for these solutions include the comprehensiveness of their support for buying several types of products and services, how well they digitise the P2P process and their use of AI to allow smart purchasing decisions to be made.
Strategy: Placement on the horizontal axis showcases the strength of the vendor's strategies. The report reviewed vendors' eProcurement commercial and development strategies and the corporate strategy for the wider ePurchasing market.
Market presence: The market presence scores represent each vendor's current subscription, revenue growth and a number of enterprise clients.
The 12 vendors examined in the assessment were based on scores against four criteria. These are: eProcurement subscription revenue for 2018, eProcurement revenue growth in 2019, overlap between the vendors' target markets and Forrester's client base and ongoing eProcurement innovation.
 
Interested in reading the full report? Click here!
For more information on all topics for Procurement, Supply Chain & Logistics - please take a look at the latest edition of Supply Chain Digital magazine.