Infographic: reinventing direct procurement, by E2open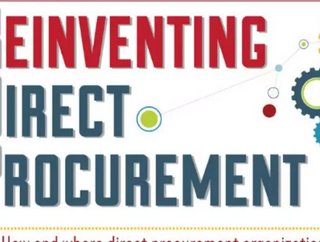 By David Maund, Vice President Professional Services EMEA, E2open (see below for infographic) In todays complex operating environment managing cost is...
By David Maund, Vice President Professional Services EMEA, E2open
(see below for infographic)
In today's complex operating environment managing cost is key but it's not the only aspect of the business that's top-of-mind for senior supply chain executives as they look to maintain competitive advantage. Based on the results of a study entitled, Re-inventing Direct Procurement, which was conducted by Spend Matters and the Institute of Supply Management, this infographic illustrates how and where top-performing direct procurement organizations are exerting their influence and leadership on the broader extended supply chain.
Today's business climate is a demand-driven model that is exposed to a great deal of market volatility since supply networks are global in scope and heavily interconnected. Given the inherent amount of risk tied to this model, its mitigation is paramount to a company's success. Multi-tier visibility, where a business can see its suppliers' suppliers, affords a greater level of information to combat this risk and is vital to the direct procurement process as it relates to the trading partner base.
Now more than ever, the goals of a direct procurement organization need to be in sync with operational goals as a strategic way to add value and to continue improving revenue and growth. As the research illustrates, there are a number of other strategic drivers impacting direct procurement beyond cost control. This leaves a wide margin for continued improvement, which can ultimately enhance overall business performance.
For example, areas such as continuity of supply (i.e., what a business needs at any given point in time) and strategic collaboration with suppliers (i.e., getting the materials in the precise timeframe that a business needs them) are critical. European enterprises are realizing the value of a taking a more strategic view to direct materials procurement. Companies like Vodafone, HP and others are collaborating closely with their suppliers to enable not just short term efficiencies but long term and sustainable partnerships.