The Importance of Sustainable Procurement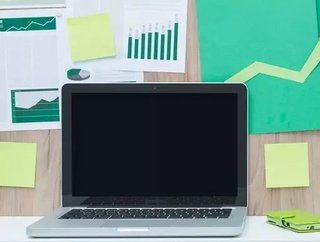 We take a look at how initiatives integrate environmental factors into the procurement process...
Sustainability in the supply chain can be recognised at almost every stage of the process. From prioritising ethical suppliers to minimising overproduction and waste by efficient supply and demand management. However, more specifically, sustainable procurement is the process of finding, sourcing and acquiring goods and services while considering environmental and social factors. 
The benefits of sustainable processes are significant in the long term effects and quality of a business. For example, according to a report from the
More efficient and effective use of natural resources.
Reduction of harmful impact of pollution and waste.
Encouraging innovation.
Businesses to be transparent and express commitment to eco-friendly development.
L'Occitane, the french cosmetics company, became the most recent to join the . It has joined other beauty powerhouses such as Clarins, L'Oréal and Louis Vuitton to pledge importance to sustainable supply chains and procurement processes. 
Founded in 2017, the Responsible Beauty Initiative intends to reduce environmental impact and for beauty companies to begin more sustainable business practices. This can be achieved through sharing common processes and tools to create efficiency.  
The company utilizes EcoVadis, a sustainability rating tool, to allow businesses to acknowledge and accept corporate social responsibility. EcoVadis is the World's most trusted sustainability rating tool, spread over 200 industries in 160 countries. EcoVadis helps 650,000 companies to manage networks by monitoring the performance of companies' own upstream value chain.   
(SPP) assists sectors worldwide in achieving sustainable practises that have an impact on the environment, economy and society. Their mission is to 'Address' issues such as greenhouse gas emissions, local air and water quality, the use of hazardous substances and the management of natural resources. They then 'Encourage' a diverse supplier base, promote fair employment and ethical sourcing practices. Finally, they 'Create' new jobs, new markets and opportunities for SME's (small-medium sized enterprises). 
They have worked with businesses, governments and Cities to set initiatives in place to reduce the environmental impact of procurement processes. For example, working with the City of Helsinki to renew the IT equipment with low-carbon solutions. This particular case study achieved remarkable results in energy efficiency and saving. Calculations show that total lifetime savings for electricity are estimated to be 288,000€ and 27,4% CO2 emissions saved.