Implementing a Purchase to Pay System, Part Two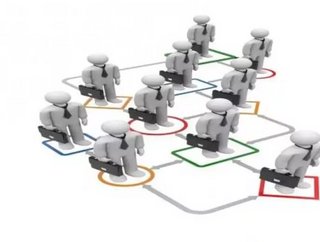 By Daniel Ball, Wax Digital 1. Automation Automating the transaction process electronically with suppliers can take different forms, but web portals ar...
By Daniel Ball, Wax Digital
1.      Automation
Automating the transaction process electronically with suppliers can take different forms, but web portals are becoming increasingly commonplace due to their sophistication in communicating and trading with the long tail of suppliers. Making a supplier portal the hub for all your interactions with the supplier community creates a process where previously there may not have been one, and underpins the fundamental message of process change to suppliers.
Mandating suppliers to use the web interface encourages self service and creates first-hand familiarity with your procurement processes, accelerating adoption. However, not all supplier portals are the same and three core principles should be sought. These are 'Ease of use', critically linked to successful adoption, 'Awareness' whereby the portal provider helps to sell to suppliers to secure their buy-in, and 'Assistance' whether in the form of helpdesks or online guides to ensure users are supported through every step.
2.      Onboarding
Awareness raising is likely to be most demanding aspect of your supplier adoption in time and effort and should not be overlooked in your plans.
Demonstrating the advantages to the supplier of increased transparency and visibility of demand, performance and transaction status amongst a long list of other benefits is critical to ensuring smooth onboarding and minimizing resistance.
If you have chosen to apply charging structures and policies, explaining them must be done clearly and carefully. If there is no onboarding charge for suppliers, this is a key differential that should be shouted about.
Should you lack the resource and time internally to commit to a comprehensive onboarding exercise, seek to negotiate the support of your P2P supplier in undertaking some of this activity on your behalf.
3.      Exception Handling
It's important to stay realistic and understand that whatever shape your P2P implementation and supplier adoption takes, some suppliers cannot, or will not, comply. This will include tier 1 suppliers dictating their own approach, but more relevant are the large volume of smaller suppliers which lack the technical capabilities to comply or simply cannot be influenced to trade electronically. There must be a clear process for dealing with these situations as well as the ability to police simple non-compliance from registered suppliers within the P2P solution itself.
Despite knowing that supplier engagement is a critical success factor of a procurement change process it's easy to become too single minded about the needs of internal buyers. Placing too little emphasis on suppliers will significantly reduce the eventual financial returns that a new P2P system can deliver. Change works best when all stakeholders are encouraged in every way possible before, during and after the change process which means ensuring your suppliers don't get left out in the cold.