Implementing a Purchase to Pay System, Part One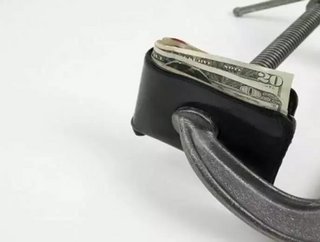 By Daniel Ball, Wax Digital Organizations seeking to cut cost out of their buying chains through Purchase to Pay (P2P) systems that automate time consu...
By Daniel Ball, Wax Digital
Organizations seeking to cut cost out of their buying chains through Purchase to Pay (P2P) systems that automate time consuming processes between buyers and suppliers can realize significant savings. However, while the advantages can be significant, success is also reliant on taking your suppliers with you through the process of change.
Investing in supplier adoption and engagement is just as valuable as buyer adoption. Suppliers usually outnumber internal buyers several times over and they are more dispersed, less controlled and engaged. Ensuring the continuity of good relationships established sometimes over many years relies on suppliers knowing where they stand and how they will need to engage with you in the future.
Wax Digital's recent Guide to Supplier Adoptionoutlines the best practice drawn from the experiences of our clients as they have invested in supplier management as part of their P2P transition. While challenges present themselves every step of the way benefits are also realized at the same rate. Supplier adoption should be considered from the initial choice of P2P system and its ease of use for external parties. Here are the first three steps to follow:
1. Segmentation
A suppliers' size, sophistication and level of trade with your organization all influence how they should be approached through change and adoption. Pareto's Law applies, in that the top 20 percent of suppliers usually account for 80 percent of purchase value, whilst the bottom 80 percent of suppliers account for just 20 percent of all purchases. Often the added problem is that these low tier suppliers also account for 80 percent of the supplier management burden.
The most sophisticated or largest suppliers usually have good systems and processes of their own and often take the lead role in the relationship. Their cost per transaction is typically very low with high levels of automation. As a result, this is not usually the main supplier adoption battleground.
Mid-tier suppliers generally need more management because they are larger in number and less connected to the buying organization. Despite this, there are no significant hurdles that consistent and effective communication through the process cannot overcome. Here, P2P actually adds clear value through tougher purchasing and supply standards, removing operational and process divides that exist between the purchase ordering function, purchase ledger, financial management, goods in and accounts payable.
But it's the bottom tier bulk of suppliers where the adoption challenges really present themselves. Typically, small businesses perhaps serving individual departments or people in your company often fly beneath procurement's radar and their lack of sophistication makes them difficult to manage.
Lacking processes and technology they create manual paperwork that makes transaction processing costs often greater than the monetary value of the purchase. Process efficiencies and cost saving benefits from P2P resonate most here, but so too does resistance to change, so they must be a key focus.
2. Rationalization
It's a fact of life that a procurement change program or adoption of new P2P systems will result in some suppliers choosing not to come with you on the journey. Supplier rationalization is a natural and often necessary stage toward effective supplier management for both the buying organization and the suppliers.
Although supplier rationalization is part of the natural order and a valuable procurement tactic to drive costs out of the supply chain, it does need to be tempered with the realization that it is important to maintain supplier diversity to spread risk and to allow for the advantages smaller local suppliers can bring to the table.
Rationalization tends to be an ongoing part of the change process, rather than something can be signed and sealed up front. There is likely to be some streamlining needed at the outset when an initial data cleanse identifies lapsed suppliers and eliminates duplicate accounts, but it is once process change has been introduced that landscape starts to level out.
At this stage, it's likely that around one quarter of your supply base will reject the changes you are trying to implement, signaling a limited interest and engagement in your business. It's often seen that rationalization is a conscious choice made by the buying organization, but equally it may be the suppliers that decide it's not in their interests to go through the process or effort of adopting new rules of engagement.
Once P2P is implemented rationalization, there should be an ongoing process as new purchasing data becomes available and the organization becomes aware of opportunities to consolidate contracts and spending in areas of inefficiency.
3. Communication
As Robert Louis Stevenson noted "talk...costs nothing in money. It is all profit. It completes our education, founds and fosters our friendships..."
With this in mind the next step is to ensure that the P2P implementation and its process effects are communicated clearly and consistently to suppliers. Before suppliers are informed, there must be a clear internal message mandating how future trade with suppliers will take place. This is the only way to ensure that everyone in the buying process communicates and works correctly with suppliers.
Implementing a new system and simply expecting suppliers to follow suit won't work. Neither will making a high-level, strategic decision and failing to communicate it across the business. Rather, there needs to be a message that encapsulates all the goals that you are seeking to achieve and ensuring it is understood across the business so that suppliers hear it from everyone they come into contact with.