Impact of conflict mineral regulations on the supply chain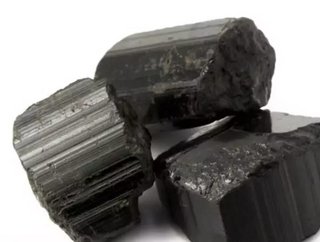 Written byGodfrey Huguley(pictured, right)consultant with Take Supply Chain As TAKE Supply Chains Inside Sales Consultant, I talk with supply chain, p...
Written by Godfrey Huguley (pictured, right) consultant with Take Supply Chain 
As TAKE Supply Chain's Inside Sales Consultant, I talk with supply chain, procurement, planning, manufacturing and IT executives all over the country. Many times these executives know exactly where their supply chains are struggling. But sometimes a new kink is thrown into a process that was running like clockwork. That was the case with an executive at a large high tech equipment manufacturer I spoke to recently. The company runs multiple plants and over 100 retail outlets across the US.  Their supply chain was thrown a curve ball with the new focus on the use of conflict minerals in the manufacture of consumer electronics such as mobile phones, laptops, and MP3 players.
Conflict minerals can bring confusion and complexity to your supply chain
Conflict minerals are minerals mined in areas facing armed conflict and dealing with conditions of human rights abuses. Currently this is an issue with the cassiterite, wolframite, coltan, and gold essential for production of many electronic devices and mined in the eastern Congo. These minerals pass through multiple countries and multiple middle-men before they make their way to the final processing plants and manufacturers in East Asia. In 2010, the United States passed language regulating the reporting around these minerals as part of the Dodd–Frank Wall Street Reform and Consumer Protection Act.
The law requires:
·         Independent, 3rd party supply chain traceability audits. The audit scope and process are not determined by the law or proposed regulations. That offers companies the flexibility to do what works with their unique supply chains, but also means that what will be considered acceptable may change at any point.
·         Reporting of audit information to the public and the SEC annually. Companies will be required to provide reports stating whether the minerals used in their products originated in the Democratic Republic of Congo or adjoining countries if they already report to the SEC and the minerals are necessary to the product they manufacture or contract to manufacture.
This will affect companies regulated by the SEC as well as companies that supply materials to those companies. It could also affect some retailers that are not manufacturers but that contract a 3rd party to manufacture a product they then brand. Estimates run from 10,000 to 200,000 US companies impacted by these regulations.
Supply Chain Traceability and Compliance
The SEC has stated that the first reports must be filed by May 2014 – less than 8 months from now. Are you ready for that level of reporting – either to the SEC or to the companies who use your products in their products? The manufacturer I spoke to was not, but was anxious to get moving.
My recommendations:
·         Conduct your own "supply chain compliance and readiness" audit. Rather than simply reacting to this current regulatory challenge, take a step back to see how you can make adjustments to prepare for any surprises or unexpected changes that may come – either in the US or in different regions around a world.  Our eBook 9 Quick Safety Checks for Supply Chain Compliance provides a roadmap for evaluating your current processes.
·         Consider bringing increased collaboration, automation and visibility to your supply chain management. TAKE Supply Chain's OneSCM software can deliver the comprehensive traceability system to provide the reporting required now and the flexibility to quickly extend reporting and automated processes as needed when regulations or global conditions change.
·         Schedule a supply chain business process review to discuss your current process and what you will need to change to prepare for these reporting requirements. 
Global Turbulence means "Supply Chain Pain"
As supply chains become more global, global turbulence whether political or environmental, will continue to generate surprises. We understand that even the best prepared supply chains may experience a sudden sting when this happens, and we have solutions that can help. Over the next few months I will be sharing stories about "supply chain pain" I've heard from executives around the country, and passing on some recommendations and suggestions for starting to fix that pain. You may be surprised how many companies are experiencing the same issues you are and find some solutions you can implement in your own supply chain.