IBM raises expectations after strong first quarter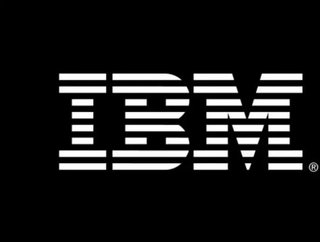 IBM Corp., one of the leaders in American leaders in computer technology, delivered strong first quarter 2011 earnings, beating the Zacks Consensus Est...
IBM Corp., one of the leaders in American leaders in computer technology, delivered strong first quarter 2011 earnings, beating the Zacks Consensus Estimate by 11 cents. The solid result was primarily driven by robust revenue growth, continued margin expansion and share repurchases in the quarter.
Operating Performance
IBM posted non-GAAP earnings per share (EPS) of $2.41 per share in the first quarter. This was up 20.5 percent on a year-over-year basis, primarily due to solid revenue growth, margin expansion and share repurchase.
Total operating expense and other income increased 8.2 percent year over year to $6.97 billion in the quarter, primarily due to higher acquisition costs, research & development expense and selling, general & administrative expense.
Pre-tax income on a non-GAAP basis was $3.99 billion, up 12.1% year over year. Pre-tax margin went up 60 bps to 16.2percent in the quarter.
Revenues
Total revenue increased 7.7 percent year over year to $24.61 billion, surpassing the Zacks Consensus Estimate of $24.04 billion. This was driven by strong growth in the transaction and outsourcing business.
IBM's key initiatives such as Business Analytics, Smarter Planet and Cloud offerings reported strong growth in the quarter. Business Analytics were up 20.0 percent, with 15 percent contribution to software, and contributing more than 30 percent in Global Business Services.
Software – IBM reported a year-over-year rise of 16 percent to $3.3 billion in its branded key middleware products including WebSphere, Information Management, Tivoli, Rational products and Lotus products.
Accordingly, revenues from the company's Software segment grew 6 percent year over year and stood at $5.3 billion.
Operating systems revenue of $542.0 million increased 9 percent) compared with the prior-year quarter. Revenues from the WebSphere suite of software products shot up 51 percent year over year. Information Management software revenues increased 13 percent. Revenues from Tivoli software rose 8 percent.
Revenues from Business Analytics operations within the Global Business Services and Software climbed an encouraging 20 percent.
SEE OTHER TOP STORIES IN THE WDM CONTENT NETWORK
The Top 10 Logistics Companies
What the communication supply chain means for your business
Check out the latest issue of Supply Chain Digital!
Guidance
Based on the strong first quarter 2011 results, IBM raised its fiscal 2011 operating EPS estimate to at least $13.15 from its previous guidance of at least $13.00. GAAP EPS guidance increased to at least $12.73 from at least $12.56 for the same period.
Currently, the Zacks Consensus Estimate for fiscal 2011 is pegged at $13.07, which is below management's guided range.
About Zacks Equity Research
Zacks Equity Research provides the best of quantitative and qualitative analysis to help investors know what stocks to buy and which to sell for the long-term.
Continuous coverage is provided for a universe of 1,150 publicly traded stocks. Our analysts are organized by industry which gives them keen insights to developments that affect company profits and stock performance. Recommendations and target prices are six-month time horizons.
Zacks "Profit from the Pros" e-mail newsletter provides highlights of the latest analysis from Zacks Equity Research.
Edited by Kevin Scarpati