The human key to innovation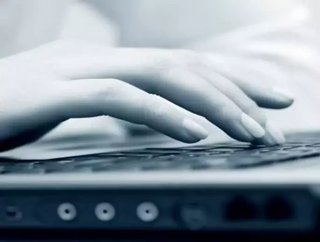 Written by Paul Pegg, Vice President of Keystone Distribution Europe 'Nothing lasts forever, so the old saying goes. Its a piece of pop psycholo...
Written by Paul Pegg, Vice President of Keystone Distribution Europe
'Nothing lasts forever,' so the old saying goes. It's a piece of pop psychology that is largely true. Some odd products or ser vices remain stubbornly resistant to innovation. And some defunct brands, such as Cadbury's Wispa, have been resurrected thanks to social pressure and nostalgia. But, generally, unless a company moves with the times, the corporate scrapheap is the likely destination for its products and services.
Just look at the music industry. Vinyl records gave way to cassettes, which were replaced by CDs. But now downloads are hot property. And who would have thought video shops would become the dodos of the film industry? But it turns out people don't want bulky, inconvenient tapes. They want DVDs. And they want them delivered to their doors — with no late charges.
A look at corporate history will tell you that many of the most successful companies are the ones that innovate. Many of these companies, such as Keystone Europe, have a history steeped in innovation. Our parent company in the US pioneered the mass-produced, individually quick frozen hamburger patty and introduced the concept to the fast food industry in the late 1960s. We also created the boneless chicken nugget, which
revolutionised the way people ate chicken. But it hasn't stopped there. We have continually refined our products and services, to lead the industry in creating and distributing food to our clients.
Innovation runs deep in the Keystone spirit. It's in our genes and is an integral part of our way of doing things. Innovation is founded in our people and culture, but it isn't a given that the next line of new recruits will have the innovation gene. And even if the progeny do have all the raw ingredients for business creativity, without a supportive environment, their efforts at innovation are unlikely to come to fruition.
This is why human resources and people development is so important. We make sure we get the right people and train them well. So, we carefully manage the recruiting and personal review process. We also try to keep innovation alive through prioritising projects and dedicating resources to activities that create value for our customers.
PEOPLE POWER
It takes people to make innovation work. Our people are at the heart of our new distribution centre in Hemel Hempstead, which is one of the most streamlined operations in Europe. And we have partnered with blue chip company John Lewis in a nationally recognised 'job swap' scheme in order to develop our employees.
In France, we have developed the Control Vision tool which is a computer that combines both a camera and a laser. It scans each single food unit in our factory to detect the patties that are off target. This innovation is unique in our industry. Now, our task is to invent the next big Keystone Europe innovation.
Companies need to create an innovation culture. One way to do this is to develop an innovation award scheme. We have a European Innovation Board to prioritise ideas and allocate the appropriate budgets and resources to transform ideas into innovations.
We've created Knowledge and Innovation Communities at each of our locations to present ideas to the Board for evaluation and deployment. And in May 2010, we're hosting the first annual Keystone Innovation Awards, where we will elect the best innovation from Keystone Europe.
NAVIGATING THE ROCKY TERRAIN
The creative path is never completely smooth. We have to accept that sometimes we'll fail and we won't always achieve what we set out to do. We're developing a culture of managed risk so that people won't be afraid to investigate something that might turn out wrong. Even something as simple as an ideas box can transform people's thinking, allowing them to share ideas in a safe way.
Economist Joseph A. Schumpeter said: "The innovators are the people who drive the national economy." It's worth bearing in mind when times are tough, because the right people should always be seen as an asset, not an expense.