How to get employees on board with new tools and technologies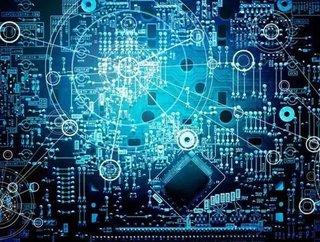 If you wantpeople across your organisation to follow new processes – like using a new technology – you must consider their needs. Regardles...
If you want people across your organisation to follow new processes – like using a new technology – you must consider their needs.
Regardless of whether the change is to comply with policy, set new internal standards, or make everyone's lives easier, user adoption is vital to the uptake and ultimate success.
For example, let's look at implementing an e-procurement system. In order to get everyone using the system, it is critical to build relevance to the daily work lives of its users into the processes supported by the system, and to demonstrate how it will truly make a difference to these employees.
With this in mind, businesses must be able to understand and overcome the most common barriers in the adoption of any new tool, which include:
·       Failure to communicate the value of the system – Employees who don't understand why they have to follow a process or use an e-procurement system, or how they add value to the process, typically find ways to circumvent it.
·       Making it inconvenient to use the system – If your workforce is on the go, they will need a system they can access remotely, or they will find a way around the system altogether.
·       Delivering poor results to the employee – If the user receives poor quality products, costly products, the wrong products, or delivery of those products too late to be useful, the e-procurement system loses credibility.
·       Creating system interaction that is complex or confusing – If the system doesn't speak the user's language, requires them to understand complex procurement practices, or doesn't present the information they need, they will give up and become more and more resistant to change.
·       Excluding key participants in creating new processes – Building systems and processes around employees, without their input, is a recipe for disaster and will guarantee an uphill struggle for on-boarding.
These barriers to collaboration and success exist regardless of the tool or process in question. To overcome traditional procurement management challenges, businesses must make the process as relevant as possible to a person's role, department, category of spend, and industry – this approach makes sense of e-procurement for the users. Instead of trying to force people into a mould with a system that caters to procurement or finance departments, businesses need to understand the nuances of each user and deliver a system that is easiest to use in their natural course of work.
No matter what the processes, relevance and uptake go hand in hand with ROI. Key considerations for implementing new technologies need to include the fact that today's users expect technology to deliver convenience in ways that feel personal – think about Apple products, Uber, Amazon Prime, Netflix and others that have soared to the top of their industries because they cater to their users. Enterprise software systems like e-procurement solutions should be no different. With a rising workforce of millennials, companies need to rethink the tools they provide to employees.
In addition, workflows should be customisable and simple to use with obvious efficiency – relevant workflows not only include all of the appropriate people in the process, but also remove users, steps, and tools that are unnecessary. This also ensures stability, so that processes are consistent, regardless of turnover in leadership roles.
The number one key to success will always be making it as relevant as possible to the people that use it. Ultimately without employee advocacy, any new technology can be a lost investment. The only way to guarantee success is to ensure that the value of the system is clear to the users and that they understand how to reap the value in their daily work lives. 
Hannu Kilpeläinen is Product Marketing Manager at Basware
Supply Chain Digital's November issue is now live. 
Follow @SupplyChainD on Twitter.