How the cloud helps manufacturers handle 'Big Data'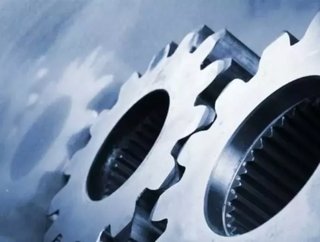 By Mark Morley, Director of Industry Marketing for Manufacturing, GXS For more information, visit www.gxs.co.uk 'Big Data has been highlighted as...
By Mark Morley, Director of Industry Marketing for Manufacturing, GXS
For more information, visit www.gxs.co.uk
'Big Data' has been highlighted as one of the key IT trends for the next few years, Terrabytes of data will need to be transferred across IT and B2B infrastructures of the future.  But how can you achieve this seamlessly without impacting the performance of your company's network and of course at the same time ensure that the data is transferred securely?
One area where Big Data is produced is within the engineering department of a manufacturing company. Nearly all of today's products, from consumer electronic devices through to cars and planes are designed using 3D Computer Aided Design systems. Boeing's new 787 aircraft is perhaps the best example of Big Data, a plane designed and manufactured by many different partners around the world with Terrabytes of design information needing to be exchanged across Boeing's supply chain. In fact, the complexity of this particular supply chain is said to have been one of the main reasons why the plane has been three years late getting to its first customer.
Many manufacturers use sub-contractors to not only design certain sub-systems of a product, but to also manufacture these components as well. One of the main reasons why 3D CAD models were introduced was to do away with making physical prototypes and to be able to re-use this information in downstream processes such as stress analysis, testing and even as a way of marketing a product, for example producing complex simulations or animations of how a final product might work. In addition to analysis, testing and marketing, Big Data needs to be transferred for conversion into machining related information to allow the product to be manufactured.
SEE OTHER TOP DAILY STORIES IN THE SUPPLY CHAIN DIGITAL CONTENT NETWORK
Report shows Great Lakes shipping value
Supply chain management courses on the rise
October's issue of Supply Chain Digital has gone live!
Once you have created your Big Data you will then need to find a way of storing this information so that it may be accessed by users across the extended enterprise at any time in the future. Typically this information will be stored offsite in some form of mass storage facility. Given that many of today's products are likely to remain in service for many years, for example the Boeing 787 could have a 20-year lifespan, there may be a need to get access to the design information at some point in the future. The recent throttle pedal design issue affecting Toyota cars led to key components being analyzed to see if there were any obvious faults with the design. By accessing archived CAD data relating to the design of the throttle pedal assembly, accident investigators or transport related authorities could quickly determine who designed the components, what they were made of and who supplied the materials. In essence, it provides full traceability of every component used to manufacture the throttle pedal assembly.
Even though I highlighted earlier that 3D CAD models have allowed manufacturers to do away with producing physical prototypes, there has been significant interest in using 3D CAD models to create 'Rapid Prototyping' or 3D Stereolithography' (SLA) models. This process of 3D manufacturing has changed the way in which products can be made quickly from nothing more than a vat or bath of heat curable photosensitive polymer based liquid. The product is generated slowly, layer by layer and a high powered laser cures the liquid material into the shape depicted by the 3D CAD model.  This process allows designers to test out designs for either aesthetic purposes or 'inline testing'. For example, pump bodies can be manufactured and tested using this process, and even entire engine blocks can be manufactured in this way as well to allow for 'one time testing' of key components.  Rapid prototyping has found many uses in the area of consumer electronics, for example testing different styles of enclosures or cases designs.
Rapid prototyping is not a new technology, it was originally conceived in the early 1990s and in fact a student at my university did his PhD in this area. The increased adoption of 3D CAD modeling over the past few years combined with a need to get products to market much more quickly has led to a resurgence of interest in this manufacturing process. 3D Systems is one of the world's leading producers of 3D rapid prototyping machines.
Here at GXS we have seen an increasing trend from companies who need to transfer large amounts of engineering related data and a common way to achieve this is with a Managed File Transfer or MFT type tool.  This B2B tool allows you to simplify how you transfer large amounts of data, securely, between your trading partners and your company. Combined with Trading Grid, our Integration Cloud Platform, we can help manufacturers exchange Big Data with their trading partners.
In fact, from a Cloud perspective I believe that the transfer and archiving of Big Data will become a key capability of a 'manufacturing focused cloud environment'. Web based tools will allow you to upload your Big Data to the manufacturing cloud, once there, it can be stored for Long Term Archival and Retrieval (LTAR) or it can be accessed by production facilities that may need to use this Big Data in some way, for example creating machining related information or as part of a 3D Rapid Prototyping facility that I mentioned above.  The French industry association SASIG has been developing standards for LTAR and they recently released a report in this area.  In 2010, Odette launched their OFTP2 communications protocol and this web based protocol has been designed from the ground up to allow Big Data to be transferred between trading partners across the internet.  GXS OFTP2 as a Service offering was introduced towards the end of 2010.
I think we are reaching an exciting time in the evolution of industry focused cloud based environments and I strongly believe that some of the capabilities that I have described in this blog entry will find their way into a dedicated cloud for manufacturers in the very near future.  I will expand on this exciting area in a future blog entry.
Click here to download Supply Chain Digital's iPad app!
Edited by Kevin Scarpati