How can businesses prepare their supply chains for Brexit?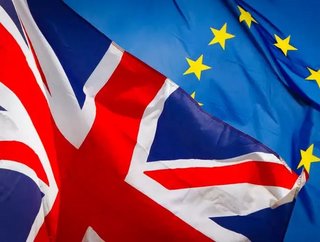 With the UK due to leave the European Union on 29 March 2019, firms operating in the UK are still faced with the unknown when it comes to managing their...
With the UK due to leave the European Union on 29 March 2019, firms operating in the UK are still faced with the unknown when it comes to managing their supply chains
As a member of the EU, trade between the UK and the continent has been relatively simple: free movement has enabled EU-based supply chains to operate without tariffs, bottlenecks or delays at the border to consider – but in six months that will change.
Preparing for Brexit without any concrete or specific guidance from the government is a significant challenge, and all firms who rely on imports and exports to and from the EU must prepare for a range of wildly varied scenarios.
From 'no deal' to a positive outcome for UK trade to the possibility of a People's Vote that may or may not include the option of undoing the whole process, it is impossible to know what form a supply chain framework will take in six months' time.
There is one certainty: the most prepared companies, those who are able to modify their approach on the fly, will be best-placed to mitigate the impact of Brexit on their supply chains and capitalise on opportunities it may bring.
Alex Saric, chief marketing officer and smart procurement expert at Ivalua, told Supply Chain Digital:
"A no deal outcome will involve new regulations, new registrations and new processes, meaning organisations must begin assessing their suppliers and supply chain to establish how this affects their operations and develop contingency plans."
While the government has said that, in the event of no deal, "EU goods will be treated as goods from elsewhere in the world are treated now, until such a time as a preferential trading agreement can be established", this makes light of the sudden surge in tariffs that businesses must be prepared for.
See more:
Saric continued: "Businesses need to understand where bottlenecks will appear, what new tariffs will be applied and the implications on margins, and what new customs checks will impact the supply chain.
"These questions need to be asked today because the landscape will quite literally change overnight in six months' time, meaning last minute preparation is ill-advised."
In PwC's 'Beyond Brexit – Time to act: supply chain', Johnathon Marshall, partner at PwC, said, "My recommendation for a 'no regrets' decision that all businesses can make now is to know your supply chain."
Breaking down the key areas businesses should consider when assessing the impact of Brexit on their supply chains, Marshall earmarked the following: 
Changes to customs and tariffs; legal implications regarding contracts, people, and intellectual property; VAT changes on imports/exports; supply chain hubs for pan-European business operations; lead times and the impact of longer waits at border control; and what EU-based grants and incentives may be lost when Brexit takes place.
"Businesses that are well prepared, [and] have modelled the scenarios will be able to adapt effectively in response to the challenges brought about by Brexit, as well as being equipped to capitalise on the opportunities that will arise," Marshall added. 
A bank of considerations and responses to various scenarios "could provide you with a tangible 'first-mover' advantage if your business has the response plans ready and can adapt, switch or remodel at pace," he concluded.
Saric shares this sentiment, stressing the need for firms "to build a holistic overview that details their entire supply chain, identifying how they can collaborate with suppliers to adapt to these changes and ensure they have the systems in place that will support ongoing collaboration at scale.
"This will help to navigate the stormy seas of political change and mitigate against any damage caused by disruption to goods and services as March 2019 approaches."