High Stakes, Dirty Play & The Ethics of Vaccine Procurement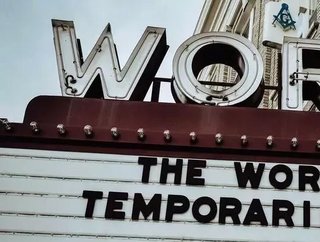 As the stakes continue to rise, we take a look at the ethics of Covid-19 vaccine procurement and the dirty games being played...
"Clearly, the mutants have a diminishing effect on the efficacy of the vaccines. We can see that we are going to be challenged."- Dr Anthony Fauci, director of the National Institute of Allergy and Infectious Disease.
Pfizer Chief Executive Albert Bourla says there is a "high possibility" emerging variants may at some point render Pfizer's vaccine ineffective. "This is not the case yet ... but I think it's a very high likelihood that one day that will happen," said Bourla at the World Economic Forum. 
"It's a different pandemic now." - Dr Dan Barouch who helped to develop the J&J vaccine is a researcher at Harvard University Medical School's Beth Israel Deaconess Medical Center in Boston.
I've expressed my frustrations with leaders not playing nice . However, as data begins to show that the current vaccines are less effective on new , the stakes continue to rise, and the game gets even uglier. This new information further underscores the urgency in getting people vaccinated as quickly and efficiently as possible. And yet, our world leaders continue to refuse to play nice. 
According to preliminary data, in trial participants in South Africa where the new more potent mutations are known to be more widespread, the Novavax Inc and Johnson & Johnson vaccines were found to be significantly less effective at preventing COVID-19.
On Thursday Novax reported that their midstage trial results on people in South Africa showed its vaccine has an overall effectiveness of 50% in preventing COVID-19.
Late-stage results from the UK showed that the vaccine was up to 89.3% effective in preventing COVID19.
Johnson & Johnson has said that a trial that spread across three continents showed that a single vaccine shot achieved 66% effectiveness overall. However, there were significant disparities by region. In South Africa where 95% of the cases reported consisted of the B 1.351 variant results showed a 57% efficacy rate vs the US, where the new variants are believed to be less *, showing a 72% overall effectiveness.
It is unknown how the Pfizer Inc. and partner BioNTech vaccine, as well as the Moderna Inc vaccine, perform against the new variants as the trials that showed a 95% efficacy were primarily conducted in the US prior to the identification of the mutations.
 Two cases of the new B.1.351 South African variant have now been reported in South Carolina, USA. 
Although the vaccine may now be less effective in preventing cases, J&J's vaccine was shown to be 89% effective in preventing severe cases of COVID-19 in South Africa.
That being said, the lessened efficacy doesn't diminish the critical role the vaccines take in our fight against the pandemic. In fact, it only serves to reinforce it.
"The end game is to stop death, to stop hospitals from going into crisis - and all of these vaccines, even including against the South African variant, seem to do that substantially," said Dr Amesh Adalja, an infectious disease expert at the Johns Hopkins Center for Health Security
"The best way to prevent further evolution of a virus is to prevent it from replicating," Fauci said, "and you do that by vaccinating people as quickly as you possibly can."
The stakes have been raised. The ante has been upped. Every dose of a vaccine continues to have the power to save a life. Ensuring fair distribution across our globe should be of the utmost importance. Not only is equitable distribution morally right, but, it's also just smart. 
As we all well know, our supply chains are now global interdependent networks. Vaccines are produced in one country with raw materials that are sourced from another. Playing dirty by restricting the exportation of a vaccine may end up harming those looking to self serve. 
Something it seems perhaps Germany has forgotten.