HCSA to support women in supply chain and procurement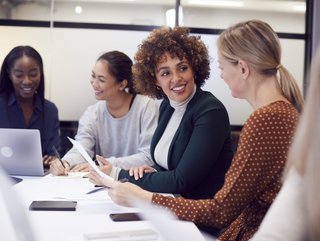 The Healthcare Supply Association (HCSA) has announced new plans to develop a women's support network for procurement and supply chain professionals
In an announcement made by the Healthcare Supply Association (HCSA), the NHS procurement and supply chain support association plans to develop a new women's support network for professionals in the industry.
In the coming months, the HCSA will send out questionnaires to gain feedback n how the network can best serve the professionals in this industry.
"We've been working in the background to get to terms of reference, what will it look like, and how it will be delivered. We have taken the time to speak to a number of individuals at events through meetings and one-to-ones, which should hopefully give us a good foundation to build upon," said Clara Purnell, deputy chief officer for the HCSA.
With the theme for Women's International Day 2022 being #BreakTheBias, the Scottish Procurement Alliance (SAP) highlighted that the theme challenges the industry to take responsibility for its thoughts and actions. SPA is proud to champion women in all areas and levels of its business, with 70% of its staff being females.
Clive Feeney, SPA director, said: "We are delighted to be celebrating International Women's Day. Our team is full of intelligent women who are essential to the success of our business and the advancement of public sector procurement.
"We are continually striving to foster a supportive and equal workplace where our staff can achieve their full potential."
Who is the Healthcare Supply Association (HCSA)?
Dating back to 1948, the Healthcare Supply Chain Association (HCSA) has been supporting those in the NHS procurement and supply chain functions for more than 70 years.
Today the HCSA promotes the work of procurement and supply chain staff at all levels of healthcare, offering training events, educations seminars, sponsor awards, and annual conferences.
The HCSA is governed by its board of trustees, with the executive running the day to day business. The HCSA is supported by a National Council of Regional Coordinators, Specialist Area COordinators, and National representatives in the UK.