The Hackett Group: how digitalisation is redefining procurement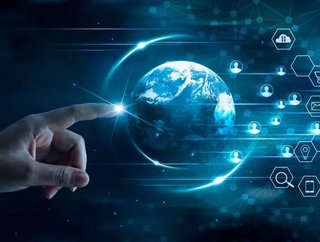 With digitalisation reshaping the future of businesses worldwide, we look at the Hackett Group's report on the impact of technology in procurement. A...
With digitalisation reshaping the future of businesses worldwide, we look at the Hackett Group's report on the impact of technology in procurement. 
As digitalisation continues to rise, so does the understanding of business leaders across multiple sectors, that technology will change the future of business models. recent reports show nearly 60% seeing high to very high impact on their industry, and 72% expecting it to change their operating models within the next two to three years. 
Looking closer at the procurement sector, 82% are anticipating a high impact on business functions over the next two to three years, with roughly the same seeing digital transformation influencing their operating models.
What is driving this change?
Currently within procurement, there are a number of trends impacting the sector, encouraging organisations to digitalise their operations to become not only more efficient, but enable the sector to understand its strategic objectives. Key trends such as, increased demand, disruptive technology and increased competition, require businesses to quickly adapt or face being left behind. Aas a result procurement will need to become more strategic as a business partner and operational enabler, by adopting digital tools, agile thinking and behaviours, advanced analytics and performance measurements.
Image source: The Hackett Group
SEE ALSO:
The three E's of digital value - an insight into how procurement organisations can optimise their performance evaluation in a digital age
While traditional methods of performance evaluation remain relevant, as digitalisation takes hold, procurement companies have begun to move beyond inward focused KPIs to also measuring internal and external customers.
Efficiency metrics
Traditional efficiency metrics capture resource utilisation per unit of work. However, as the industry becomes more digital, companies need to better understand the total cost to deliver customised services. Insights into a company's cost to serve will increase service portfolio optimisation.
Effectiveness metrics
Effectiveness metrics are also seeing the effect of digitalisation, with procurement organisations leveraging technology to enhance its business performance, as a result automation and optimisation has reduced error rates and the need for human intervention in routine tasks.
Experience metrics
As the digital era evolves, procurement needs to adopt more sophisticated customer experience related KPIs by assessing the performance from the view of the consumer of the service, in order to optimse insight in this area.
For more information on procurement, supply chain and logistics topics - please take a look at the latest edition of Supply Chain Digital magazine.