Hackett Group: Digital transformation of procurement in 2019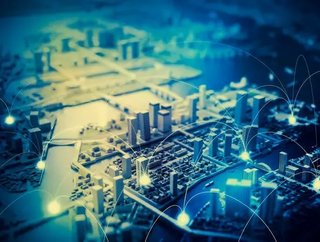 According to The Hackett Group's 2019 Procurement Key Issues research, procurement organisations are prioritising the transformation of digital techno...
According to The Hackett Group's 2019 Procurement Key Issues research, procurement organisations are prioritising the transformation of digital technologies in specific areas including: (54%) modernising core source-to-pay platforms, (50%) improving analytical capabilities, (36%) accelerating the adoption of technology tools, while only a minority (14%) are prioritising data and systems security. Benchmark analysis shows that teams with higher levels of digital automation realise real performance benefits, for example: higher savings realisation, are more likely to be viewed as a valued business partner, operate with fewer headcount, and are more likely to consider data to be accurate and reliable.
While all procurement teams are transforming, most are choosing to invest selectively, with five critical development areas being cited as most popular: enhancing analytical capabilities, realigning procurement skills and talent with business needs, leveraging the value from supplier relationships, accelerating agility, and striving for true customer-centricity as priorities for 2019.
Planning for digital transformation
Over the next two years, procurement is planning to prioritise investment in the specific technologies of spend optimisation analytics, visualisation dashboards, supplier portals, and supplier relationship management systems. This represents a major shift towards adopting a data and insight driven mindset and supporting post contract supplier management efforts.
However, only a third of all procurement organisations have a major initiative in place to align skills and talent with business needs, and 27% said they intend to hire, train, or retain top talent. Even fewer plan to work on agility, improve customer-centricity, or supplier relationship management capabilities. This is disappointing, as agility is critical for procurement organisations to respond ahead of changing market conditions and business requirements. Without a focus on customer-centricity, procurement can miss significant opportunities for business value or cost efficiency, simply because they haven't consistently understood what the business needs. Without managing supplier relationships, the additional supply chain contribution from collaboration and innovation opportunities will be missed.
Advanced analytics enable procurement to become more predictive - and less reactive - to quickly identify opportunities and accurately avoid risks. So, it's encouraging that adoption of master data management is forecast to grow by 57% and advanced analytics by 60%. Spend optimisation analytics and dashboarding adoption rates are also expected to grow by 61%.
SEE ALSO: 
The business case for change
Core source-to-pay automation should reduce operating costs and eliminate transactional work, freeing up staff time for more value-added efforts. Significant value can be realised from spending more time to select the best suppliers or to align with internal stakeholders over upcoming plans and requirements. In addition, digital tools can help to identify and unlock new areas of savings and valuable opportunities as well as improving the overall experience of internal customers and suppliers.
As procurement continues to take the next steps towards holistic digital transformation, having the right people with the right skills in place will be critical to realise the full advantage of what digital can offer. In some cases, even though procurement knows what it needs to do, objectives are simply not fully translating into an effective plan of action. Procurement must become fully dedicated to advancing its capabilities in analytics, customer-centricity, agility and more, while also investing in the right talent to help lead and implement change.