Google acquires 1,000 IBM patents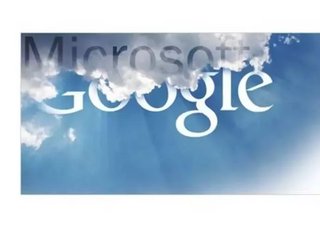 Googles quest for worldwide domination just doesnt end. The cloud-based giant acquired 1,000 patents from IBM, purchasing the exclusive rights across s...
Google's quest for worldwide domination just doesn't end.
The cloud-based giant acquired 1,000 patents from IBM, purchasing the exclusive rights across several markets. The Wall Street Journal is reporting that the patents relate to servers and routers, and also include patents for "web-based querying" and for the "fabrication and architecture of memory and microprocessing chips."
"Like many tech companies, at times we'll acquire patents that are relevant to our business needs," a Google spokesperson told CNET.
While Google's patent acquisition is important, some might say it pales in comparison to what Apple, Microsoft, Research in Motion and other companies did earlier this year, acquiring 6,000 patents from bankrupt firm Nortel.
Google reportedly offered $900 million for that patent package. Now, the company is going after wireless technology from InterDigital to help bolster a patent portfolio that isn't where it needs to be.
Not helping matters is the constant pressure Google and its Android operating system are facing, as both Apple and Oracle have launched patent-infringement claims against Google.
Oracle is claiming Google used its Java-based technologies in the Android operating system, while Apple is attacking both Samsung and HTC for allegedly violating its patents.
SEE OTHER TOP STORIES IN THE SUPPLY CHAIN DIGITAL CONTENT NETWORK
Where is cloud computing the best fit?
HTC combats Apple claims with supply chain solutions
Sony's supply chain hit hard by Japan disaster
Check out the latest issue of Supply Chain Digital!
Google took the opportunity to dismiss the lawsuits hitting the tech industry, saying that "bad software patent litigation is a wasteful ware that no one will win."
Google is right in that regard, as the world's premier technology companies should be focusing on creating the next line of innovative products, not fighting amongst each other. No groundbreaking technology ever came out of a courtroom.