Globality: Democratising Procurement with AI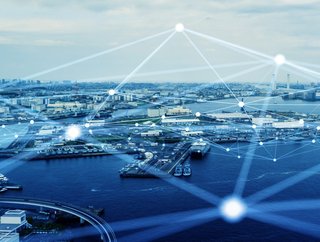 Globality CRO Keith Hausmann on building a disruptive, digital, inclusive future with AI-powered procurement at its core
As companies around the world seek new ways to drive growth and value coming out of the pandemic, Globality has a solution: an AI-powered B2B services platform and marketplace that enables companies to yield an average of 20% cost savings, 50% efficiency gains and 100% collaboration from anywhere. 
Globality provides a fully reimagined sourcing experience transforming the procurement of complex, high-value services and enabling procurement teams to focus on more strategic, relational and rewarding tasks. "We free up procurement professionals – humans with high emotional intelligence and underutilised skill sets – to play to human strengths', said Keith Hausmann, Globality's Chief Revenue Officer. "Humans, unlike AI, are equipped to build partnerships, develop brilliant projects and develop programme frameworks."
By relying on natural language processing to understand the user's complex intent, the platform's AI advisor, Glo, allows procurement teams to streamline the demand creation, supplier identification, proposal evaluation and statement of work creation process. "Ultimately, our platform helps people make more accurate, precise, quality-based supplier decisions," Hausmann explained. 
What also makes Globality's platform unique is its autonomy –- in other words, business stakeholders can source complex services without burdening procurement team members who have bigger opportunities to solve. "In a nutshell, I'd call it democratising," said Hausmann. "It's an AI-guided, self-service way to source. We're making procurement available to anyone while ensuring transparent, competitive, fair guardrails are in place to optimise outcomes."
Artificial Intelligence 
The use of AI truly differentiates Globality's platform. The AI-powered, consumer-like user experience enables business stakeholders to source complex services without needing explicit training and qualifications. "Critical moments in our platform are driven entirely by AI," said Hausmann. The Globality experience is unique in four specific ways:
First, Glo acts as a strategic sourcing advisor, helping companies unpack their needs. Just as a human might interview a business partner, the platform asks questions that move the conversation from abstract goals to a concise and comprehensive specification. 
 
Second, Globality's platform provides customers with highly qualified matches – going far beyond what a search engine can do. Unlike a search engine, Glo's matches fully eliminate bias from the results without any advertisements or sponsorships. "Requirements such as geography, industry, biography, awards and other subcategory qualifications help pair companies with the right suppliers," explained Hausmann. 
 
Third, Glo quickly distills the critical elements from supplier proposals, saving hours of labour and effort. "AI outputs recommendations and decisions in a simple framework," said Hausmann. "Then, companies can get to more complex choices and move forward more quickly."
 
Finally, with built-in feedback opportunities throughout the process, Glo learns from every sourcing event and captures that knowledge for use in future projects. According to Hausmann, this helps ensure future selections will surpass customers' expectations and standards for excellence: "You don't want to match with two or three-star suppliers; you want to match with five-star suppliers."
Setting the ESG Agenda
With the capabilities of Globality's platform, procurement leaders are better positioned to focus on more strategic opportunities, including the acceleration of their company's ESG commitments – a top priority for all leading businesses. As Hausmann explained, COVID-19 has exposed the risks of relying on single suppliers and has brought sustainable and inclusive procurement to the forefront as executives have needed to expand their global capabilities. 
Globality's multinational marketplace has more than 25,000 suppliers – including customers' preferred suppliers and other diverse providers from around the world. For each provider, the platform incorporates insights on social and environmental commitments as well as other critical ESG data points. As a result, Hausmann said that "procurement professionals can evaluate leading companies and award spend based not on what they say, but on what they do".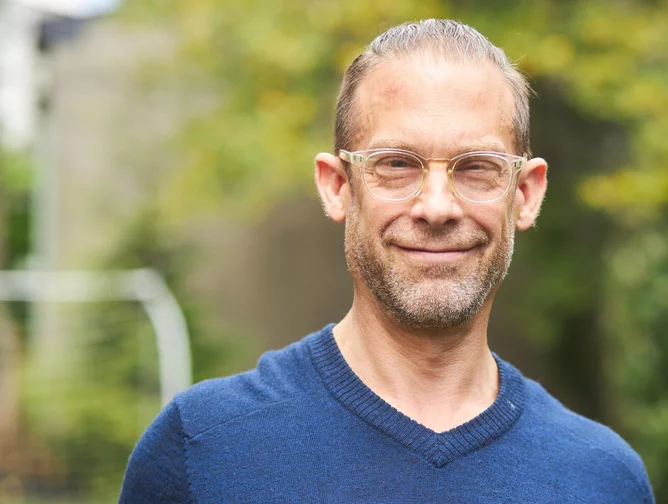 To support small, medium-sized and underrepresented suppliers, the company works with each provider to build its presence on the platform and create a comprehensive profile. "Sourcing isn't usually a competitive, inclusive or transparent process," said Hausmann. "Globality showcases suppliers with proven merit and qualifications, whether small, diverse, medium or large. We help level the playing field and create a fair play environment."
Looking Ahead 
Throughout the pandemic, Globality's customers relied on the platform to maintain their service continuity while simultaneously preparing for the inevitable upturn and long-term growth opportunities. As Hausmann noted, companies could match with new suppliers immediately if existing ones faced disruption due to lockdowns or other pandemic-related issues: "It's all there for you in an instant."
He explained that it's critical to bring procurement to businesses in a way that makes sense. "Many budget holders like to stay autonomous," he said. "They think, 'I have my own budget. I have my own decision rights. I'm running my own business'. We don't want to interfere with that. Instead, we want to empower them to face the new normal."
According to Globality, the new normal is digital, responsible procurement. Analogue enterprises cannot succeed in a new era; global companies cannot continue to turn a blind eye to ESG compliance issues within their value chains. "Companies will start to look at diverse suppliers or small businesses in their communities," said Hausmann. "In the future, companies will try to achieve transparency and visibility in all their spend. Globality is a marketplace at the heart of this. It's fundamentally a platform that connects buyers, procurement organisations and their business stakeholders with suppliers in a very different way than we have in the past. We're driving transparency, fair play and a diverse digital market."
Digital Leadership
As a digital leader in its field, Globality wants to make AI-based procurement intuitive. "If the technology requires attending a training class for 30 to 40 hours, then people won't use it," Hausmann said. "Therefore, our platform is easy enough to navigate such that even employees who source services only once or twice a year can use it. My experience in 30 years is that most companies don't really touch the entirety of their spend across marketing, technology, legal, HR, facilities and everything else. But now, they have a chance."
Greater efficiency will allow procurement to take on a more strategic role within companies. As Hausmann observed, most CPOs want their procurement teams to manage supplier relationships, develop digital strategies and help sub-tier suppliers meet corporate ESG standards. Finding the time is difficult right now, but if teams can use Globality's platform to replace their spreadsheet templates and lengthy vetting processes, then they can focus on more complex and rewarding tasks. 
"All companies around the globe are coming out of a tough time these days, which puts pressure on procurement. Leaders are investing, doing different things and trying to grow their business," said Hausmann. "We're a great partner to have if they want to get on top of their ESG agenda, make operating models scalable and free up their headspace to think and innovate."