GEP's digital procurement transformation
2 min
In May's edition of Supply Chain Digital, we examined GEP's procurement drive.

The role of procurement is advancing at speed. Organisations all ove...
In May's edition of Supply Chain Digital, we examined GEP's procurement drive.
The role of procurement is advancing at speed. Organisations all over the world are encouraging their procurement teams to play a more active part in overall corporate growth and deliver sustainable business results. In order to meet these new expectations, procurement organisations should transform their legacy processes, practices and structures in order to align them to the current needs of the enterprise.
The most critical challenge is in implementation. Organisations often follow the path of creating detailed transformation roadmaps and implementation plans, many times using outside expertise, but failing to understand the benefits in the real world.
GEP harnesses a holistic approach towards procurement transformation that focuses on creating a high-performance procurement organisation in the most efficient time possible. GEP differentiates itself by supporting its clients through the transformation journey. 
GEP SMART is GEP's unified procurement platform built for procurement professionals by procurement experts. GEP SMART unifies upstream sourcing and downstream procurement operations into one state-of-the-art cloud platform with a powerful, complete set of capabilities for direct as well as indirect spend management. GEP SMART also helps streamline the end-to-end procurement process, accelerate digital transformation and upskill the procurement team's performance to a whole new level.
SEE ALSO:
GEP offers a range of software. Through GEP Smart, it provides an in-depth range of procurement tools built into one unified procurement system, it eliminates the necessity of separate, stand-alone software, modules or tools for managing specific functions. These are:
Unified source-to-pay platform

Direct procurement

Indirect procurement

Digital procurement transformation

Spend management

Source-to-contract

Procure-to-pay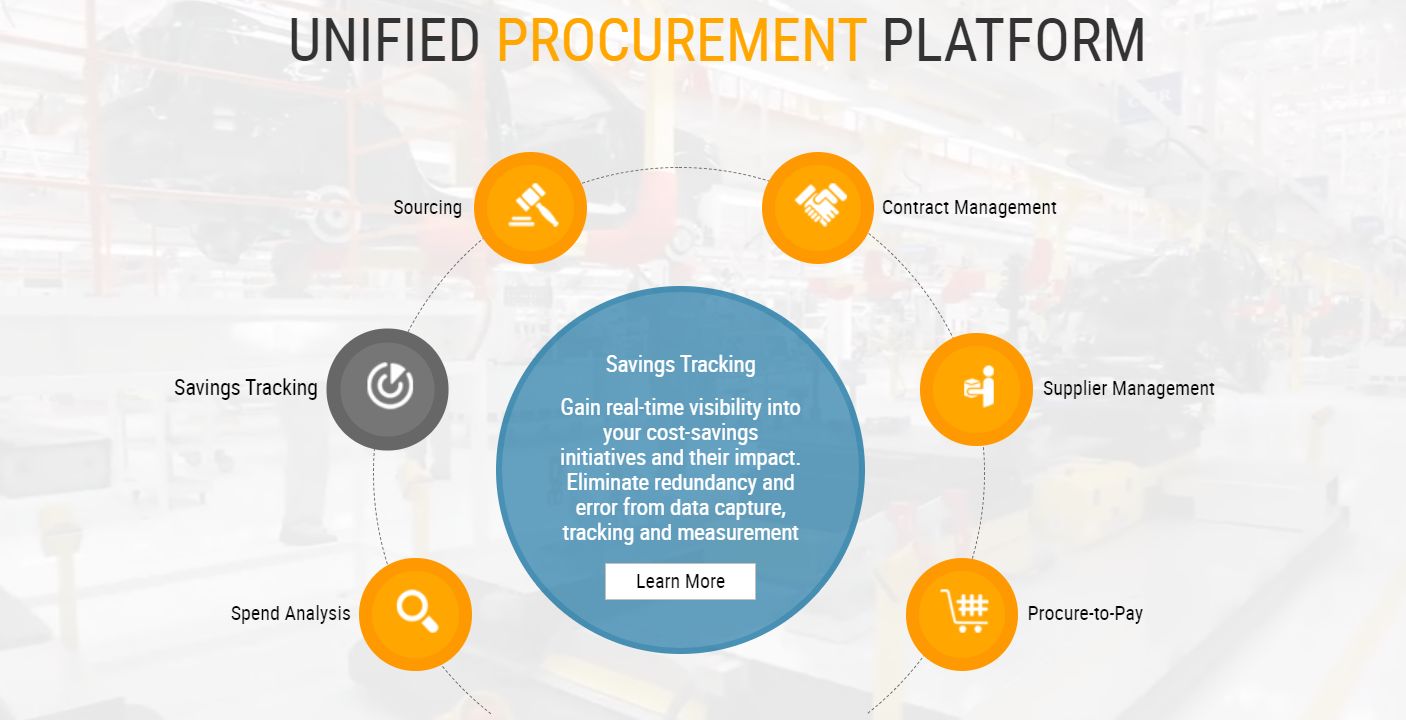 Through GEP SMART enterprise procurement teams can:
Identify opportunities, manage savings, make purchases and payments - all through a unified procurement platform.

Boost adoption and drive enterprise-wide compliance with intelligent, intuitive interfaces and user-centric design.

Manage all source-to-pay processes on the go with a mobile-native design - anytime, anywhere, any device.

Enable fluid information, process and workflow to accelerate and optimise the end-to-end procurement process.

Provide greater collaboration and synergy between procurement and finance teams.

Standardise field-tested, procurement process management best practices and workflows.
What are the key benefits?
Better economics

Platform agnostic

User satisfaction

Increased savings

Proven best practices

Superior multilingual capabilities
To read our full feature on the transformation of digital procurement, click here!
For more information on procurement, supply chain and logistics topics - please take a look at the latest edition of Supply Chain Digital magazine.
EU and US agree end to Airbus-Boeing supply chain tariffs
3 min
Supply chains embroiled in Airbus-Boeing dispute will no longer be impacted by $11.5bn tariffs imposed on food and beverage, aircraft and tobacco
The EU and US have agreed to resolve a 17-year dispute over aircraft subsidies, suspending tariffs on billions of dollars' worth of goods that have plagued procurement leaders on both sides of the Atlantic. 
Under an agreement reached by European Commission Executive Vice-President Valdis Dombrovskis and US Trade Representative Katherine Tai on Tuesday, the tariffs will be halted for a period of at least five years. 
It will bring an end to punitive and disruptive levies on supply chains that have little to do with the argument, which became embroiled in the trade battle. Businesses on both sides of the dispute have been hit with more than $3.3bn in duties since they were first imposed by the US in October 2019, according the EC. 
The US imposed charges on goods upto $7.5bn in response to a World Trade Organisation ruling that judged the EU's support of Airbus, its biggest aircraft manufacturer, unlawful. A year later in November 2020, the EU hit back. The WTO found the US had violated trade rules in its favourable treatment of Boeing, and was hit with EU duties worth $4bn. 
In all the tariffs affected $11.5bn worth of goods, including French cheese, Scotch whisky, aircraft and machinery in Europe, and sugarcane products, handbags and tobacco in America. Procurement leaders on both sides of the fence were forced to wrestle with tariffs of 15% on aircraft and components, and 25% on non-aircraft related products. 
Boeing-Airbus dispute by the numbers  
The dispute began in 2004
Tariffs suspended for 5 years 
$11.5bn worth of goods affected by tariffs
$3.3bn in duties paid by businesses to date 
15% levy on aircraft and 25% on non-aircraft goods suspended
Both sides welcome end to tariffs 
European Commission President Ursula von der Leyen branded the truce a "major step" in ending what is the longest running dispute in WTO history. It began in 2004.
"I am happy to see that after intensive work between the European Commission and the US administration, our transatlantic partnership is on its way to reaching cruising speed. This shows the new spirit of cooperation between the EU and the US and that we can solve the other issues to our mutual benefit," she added.
Both aircraft manufacturers have welcomed the news. Airbus said in a statement that it will hopefully bring to an end the "lose-lose tariffs" that are affecting industries already facing "many challenges". Boeing added that it will "fully support the U.S. Government's efforts to ensure that the principles in this understanding are respected". 
The US aerospace firm added: "The understanding reached today commits the EU to addressing launch aid, and leaves in place the necessary rules to ensure that the EU and United States live up to that commitment, without requiring further WTO action."
This week's decision expands upon a short-term tariff truce announced in March this year. The EC says it will work closely with the US to try and further resolve the dispute, establishing a Working Group on Large Civil Aircraft led by each side's trade minister.
Airbus last month signalled to suppliers that post-pandemic recovery was on the horizon, telling them to scale up to meet a return to pre-COVID manufacturing levels. "The aviation sector is beginning to recover from the COVID-19 crisis," said Airbus chief executive Guillaume Faury, adding that suppliers should prepare for a period of intensive production "when market conditions call for it."