GEP: the global leader in unified procurement solutions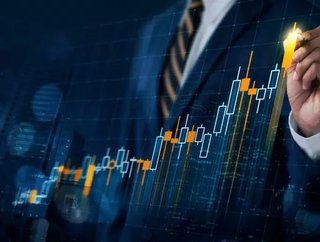 GEP is the global leader in unified procurement and supply chain solutions for direct and indirect spend. The company offers a combination of strategic...
GEP is the global leader in unified procurement and supply chain solutions for direct and indirect spend.
The company offers a combination of strategic and advisory services, pace-setting technology and managed services, with an increased focus on procurement and supply chain transformation to empower clients to achieve their goals.
GEP's unified supply chain solutions
GEP helps its customers achieve their strategic, operational and financial objectives. Through its unified framework of integrated sourcing, procurement, spend management and supply chain capabilities, unrivalled in its depth and scope, supporting customers and their current needs as they evolve. Over 450 of the top Global 500 and Global 2000 enterprises across over 30 industries and verticals globally count on GEP to solve their most important business challenges and achieve ambitious goals.
With procurement's role in supply chain constantly transforming, the tactical team focused on cost reduction has been recast as a strategic entity driving enterprise-wide value. GEP adopts a holistic approach towards procurement transformation and creating a high-performance procurement organisation in the shortest time possible. Its procurement transformation engagements are fronted by seasoned procurement experts and supported by world-class infrastructure that make up sophisticated methodologies, cloud-native procurement software, a rich knowledge base of best-practice, benchmarks, analytical tools and templates, market intelligence capabilities and global reach. As a thought leader in procurement transformation, GEP has the people, skills and technology necessary to transform any organisation's procurement team to the next level.
GEP's software
GEP offers a range of software. Through GEP Smart, it provides:
Unified source-to-pay platform

Direct procurement

Indirect procurement

Digital procurement transformation

Spend management

Source-to-contract

Procure-to-pay
Its unified source-to-pay (S2P) procurement software brings end-to-end functionality for direct and indirect spend management into a single, cloud-native platform. Featuring an in-depth range of procurement tools built into one unified procurement system, it eliminates the necessity of separate, stand-alone software, modules or tools for managing specific functions. GEP Smart helps streamline the end-to-end procurement process, accelerate digital transformation and upskill the procurement team's performance to a whole new level.
SEE ALSO:
What are the benefits?
Better economics - Fully built on the Microsoft Azure cloud platform, it ensures world-class cybersecurity and also eliminates the need for additional IT infrastructure, integration, personnel, support or maintenance costs.

Platform agnostic - GEP SMART allows for existing investments and infrastructure to work seamlessly. It works with SAP, Oracle, JD Edwards, PeopleSoft and all other major ERP and finance and accounting systems.

User satisfaction - Intuitive, easy-to-use tools flatten the learning curve, enhance adoption and compliance across the business as well as sustain use long-term.

Increased savings - GEP SMART sourcing and procurement management software enables realisation of significant cost savings. Typical results see an approximate 25-40% increase in savings post adoption.

Proven best practices - There is easy access to a rich, perpetually updated repository of field-tested, best-practice processes and workflows, checklists, scorecards, templates and tools for all situations.

Superior multilingual capabilities - GEP Smart has comprehensive multilingual capabilities, which are critical for globally-networked businesses and complex supply chains.
GEP - in facts
Over US$160bn in spend annually.
Over 10 million transactions yearly.
Over 450 clients served worldwide.
Over 30 industries served.
21 offices and delivery centres.
For more information on procurement, supply chain and logistics topics - please take a look at the latest edition of Supply Chain Digital magazine.