GEP; Five Do's and Dont's for Procurement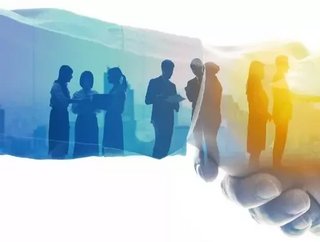 GEP lists five proven ways to limit career growth and success in procurement...
I'm fond of saying procurement is a tough gig. GEP agrees. Although procurement has the power to make some positive impacts through cost control, innovation and sustainability, it's work isn't always appreciated or respected as it should be.
Procurement is often under the gun, the bearer of unreasonable expectations and often the "go-to" for companies looking to alleviate pain points. Gaining the perspective and priorities of "internal customers" and stakeholders will help you manage expectations, make for good optics and ensure you're prioritizing in a manner that's best for you, and your organisation.
Here's a summary of GEP's five worst practices in procurement.
1. How to botch a mandate
"It's a fact that any spend, not under management, represents both potential cost leakage and increased risk to the company. The prevailing philosophy in procurement is that a CEO's commitment to a policy of 100 per cent purchasing compliance will drive compelling benefits to the organisation, and CPOs will often work hard to obtain this commitment. The reality, however, is that it often becomes a situation of overreach. Successful management of all spend requires a significant investment in staff, technology and change management."
Instead, a better approach would be to create a longer-term strategy, taking into account your available resources and building on your wins as you go.
2. How to get yourself ignored by the c-suite
"In procurement, we have our own lexicon of terms that are important to us but do not translate into the language or the agenda of the C-Suite. We presume that our goals are among the most important goals to others. We act as though saving money through sourcing and compliance is the only way to ensure business advantage and proclaim that if the sourcing process is not followed, all will fall apart."
GEP suggests procurement needs to become better at converting negotiated savings into realized savings and defining the non-cost related value created in strategic deals.
3. How to overpromise and underdeliver
"We commit to service-level objectives, but often don't measure them. If we can't meet a timeline, we make excuses explaining how busy we are or how we didn't get something that we need. The fact is, we don't actually do the analysis, realistically assess our existing workload, and lay out expectations of what is required before we commit to a time frame. So, a promise of Tuesday becomes Thursday and drags on to Monday, and we wonder why others don't always find us to be credible."
4. How to reduce company agility
"Often, we inject ourselves into a deal in process and commit to delivering savings (by browbeating the supplier into lowering prices) without adequate research on the context of the deal or the actual market for a unique product or service. Furthermore, where we lack capacity, we often put such deals into the queue and are unable to give them the timely attention that they deserve."
Procurement often misses out on savings due to lack of the necessary resources to execute. However, procurement also often lacks the ability to create a solid business case evaluating the potential costs vs. the cost of the necessary additional resources. This is an issue that must be addressed in order to optimize the value procurement can bring.
5. How to fail to automate
"It's a fact. There are some remarkable procurement tools and technologies on the market right now. Without a doubt, they can help enterprise procurement teams boost efficiency, transparency and productivity. But when we finally secure the funds to purchase and implement them, we frequently fail to recognize, plan or budget for organizational change management and other non-IT support costs."
Of course, we couldn't fit all the good stuff GEP packed into this white paper here.
Download the full version of this must-read for procurement professionals here: