Genpact: Agility through Procure-to-Pay (P2P) Solutions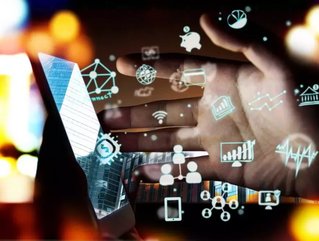 Procure-To-Pay Feature: Supply Chain Digital explores Genpact's article "Connecting P2P to boost agility...
Genpact is leveraging its procurement expertise and digital solutions to improve cash-flow management and reduce risk during challenging times.
Genpact is a global professional services firm that makes business transformation real. The firm drives digital-led innovation and digitally-enabled intelligent operations for its clients, guided by its experience running thousands of processes primarily for Global Fortune 500 companies. Genpact's work with healthcare companies is focused around improving the user experience, increasing standardisation and transforming the governance structure across procurement and accounts payable. 
Genpact facilitates much-needed change management to help users understand the changes to the P2P process and empower the team to meet its goals. In one particular case study with a healthcare company, Genpact examined and identified what was holding back P2P and redesigned the company's policies and processes to ensure they were streamlined and aligned to business objectives.
As part of this transformation programme, Genpact:
Simplified and transformed P2P processes and policies, including supplier onboarding.
Strengthened the supplier base by introducing robust governance and recommended ways to consolidate the number of vendors.
Cut 50% of supplier master-data entries by reducing the number of duplicates.
Put in place guidelines for suppliers on how to submit invoices, which decreased the number of invoices the company received after the payment due date.
Introduced alternative buying channels to minimise low-value transactions.
Revamped the purchasing card programme, importantly policy and usage instructions.
Delivered end-user training and adoption support for the P2P platform to users internally and suppliers.
Create automated dashboards and improved P2P reporting and performance measurement.
What was the impact?
By aligning P2P goals with business objectives, the company improved supplier relations and released significant value. Working closely with the healthcare company, Genpact delivered significant value by:
Reducing the volume of invoices by over 50%.
Improving payment on-time from 62% to 80%.
Increasing supplier onboarding time by 50%.
Getting purchase orders approved 60% faster.
Improving goods receipt first-pass-yield on the P2P platform from 40% to 62% by streamlining policies and training users. 
Improving PO compliance through higher catalogue penetration on the P2P platform, due to end-user training and a more robust governance structure.
Integrating P2P across the whole process is essential. Merely focusing on streamlining downstream payment overlooks most of the improvement opportunities. At least half of the issues that affect a global P2P organisation are from inefficiencies in upstream procurement operations. Instead of simply reducing and resolving exceptions in the P2P processes, users are now trained with end-to-end accountability in mind, which will allow for a greater focus around fixing issues for the long-term.
The aim is that the company's revised approach means suppliers work with customers that pay on time, are efficient and easy to do business with. Internally, the company can dedicate more P2P bandwidth to higher-value activities.