Supply disruption causing sourcing strategy shift - Reuters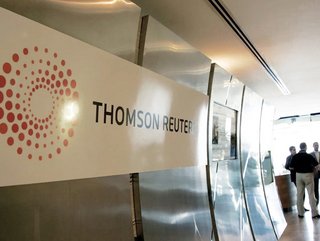 Supply chain disruption is leading to a rebalancing of supply chains, from far flung highly concentrated areas of production to locations closer to end markets, A Reuters Events Supply Chain paper concludes.
Reuters Events Supply Chain white paper in partnership with Maersk finds a 'generational shift' in in sourcing strategy, caused by supply chain disruption
A Reuters Events Supply Chain white paper in partnership with Maersk reveals a generational shift in sourcing strategy on a global scale.
The report states that these shifts are the result of supply chain disruptions, finding delays to raw materials (70%), shipping (68%), and components or finished goods (63%) as the key factors.
Adaptation to the disruptions, it says, are "leading to a major move to rebalance supply chains, deleveraging from highly concentrated areas of production and towards both locations closer to the end market and a wider range of low labour cost countries".
The report continues: "It is hoped that this will provide the flexibility and resilience to reduce delays, transport costs and shortages of products on shelves. While the shift has been ongoing for several years, it will accelerate over the next decade as highly globalised supply chains have been the most affected and are now the ones most actively seeking change."
Global trends in sourcing and manufacturing
Findings state that 67% of global retailers and manufacturers say global supply chain disruptions have changed where they source materials and components from.
It found that 58% of those who have shifted sourcing say that further relocation remains a high priority, or the top priority, for their business, since 76% do not expect supply chains to normalise in the next 12 months following Q3 2022.
This relocation in the form of re-shoring or near-shoring is a logical strategic move to the pressures faced by supply chain and procurement professionals and is a mark of their ability to adapt.
Patrick Haex, Managing Partner, BCI Global commented: "If you talk about launching a consumer product, and you don't know exactly how it is going to pan out, then it makes so much more sense to produce part of that volume, which is very vulnerable and very volatile in nature, in a location that is closer.
"This is where agility is really paramount. That's where you see companies moving."
He says: "The classical, old world of globalisation and free movement of private goods, I think that is something we need to leave behind us."
Supply chain pressures mean flexibility is key
According to the report, the consistent pressure on supply chains has pushed the dynamic away from sourcing from the cheapest points to a wider view.
Haex says: "That emerging perspective does not simply seek where production costs are lowest, but instead prioritises flexibility, reliability, proximity, visibility and sustainability over cost."
When we look at the primary reasons for changing sourcing strategy among retailers and manufacturers, it is not until the seventh most popular option that we find a reason directly related to cost, in this case shortening supply chains to reduce cost of transit (38%).
The findings reflect an emerging picture of business culture in general shifting to accommodate an MO that does not only reflect traditional bottom-lines. However, business is business, and strategically speaking, we are finding that companies are changing their behaviours to adapt and thrive in volatile environments.
Gustav Mauer, Partner, Supply Chain Leader, Ernst & Young LLP, comments: "Companies, whilst having already implemented sourcing changes as a result of COVID disruptions, are now looking strategically at their sourcing and manufacturing locations to design for resilience, agility and cost competitiveness in their supply chains.
"To date companies have adapted to the recent disruptions mostly through the lever of increasing inventory and are now pivoting to the strategic design of their future supply chains.
"The key drivers behind this shift are the increasing need for market intimacy and agility to respond to customers, while also building resilience into supply chains to [counter] the ongoing disruptors of volatility, such as sea freight rates and geopolitical tensions.
"The Ukraine conflict and inflationary pressures are further reinforcing the need for companies to re-evaluate how and where they source. We see this continuing to be a top focus area for companies in the next twelve months."