Generac to speak at supply chain conference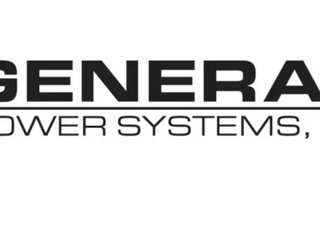 John Galt Solutions, the leading provider of affordable planning solutions for the consumer-driven supply chain, announced today that Generac Power Sys...
John Galt Solutions, the leading provider of affordable planning solutions for the consumer-driven supply chain, announced today that Generac Power Systems has been selected to speak on crisis Sales & Operations Planning (S&OP) at an upcoming supply chain conference. The session, titled, "Crisis S&OP: How to Balance Risk and Reward," will be held on Friday, May 6 at the IBF Demand Planning and Forecasting Best Practices Conference in Dallas, Texas.
During the past four years, Generac Power Systems, a 52-year-old company and a leading manufacturer of backup power systems, has created a bottom up forecasting process that has transformed its S&OP process and crisis forecasting. As one of the largest providers of residential generators, Generac must be able to react quickly to weather-driven events that can instantly double sales across a variety of channels, including retailers and contractors.
"At Generac Power Systems, we are always creating and transforming our S&OP process," Kate Verheyen, corporate forecasting analyst, said. "John Galt Solutions provides tremendous flexibility to quickly support those process refinements," continued Verheyen.
SEE OTHER TOP STORIES IN THE WDM CONTENT NETWORK
Supply Chain Integration Methods
Top 25 Supply Chains in the World
Reports show UPS ahead of the Supply Chain curve
Check out the latest issue of Supply Chain Digital!
Working with John Galt Solutions, Generac has created and fine-tuned the S&OP process even when certain situations require the organization to move faster than the process will allow. Now, Generac Power Systems can make the quick decisions that the market requires with confidence.
Numerous manufacturers use solutions from John Galt to increase forecast accuracy, optimize inventory levels and maximize supply chain performance. The more innovative companies are using John Galt's Sales & Operations Planning solutions to advance to a cross-functional S&OP process that produces a consensus plan and drives immediate improvements to the bottom line.
Learn more about how to manage risk and handle crisis forecasting with your S&OP process. Don't miss the Generac Power Systems session at IBF's Demand Planning and Forecasting Conference, May 4-6 in Dallas.
About John Galt Solutions
John Galt Solutions helps increase forecast accuracy and optimize inventory levels in consumer-driven supply chains. With the ForecastX Wizard, the Atlas Planning and Consumer Centric Planning suites, we provide a wide variety of affordable, easy to implement, supply chain planning solutions designed for growing mid market companies. Our customers typically experience a 10 to 50% improvement in forecast accuracy, and reduce excess inventory by 5 to 40%. Over 5,000 customers have benefited from our deep industry expertise and innovative technologies. To learn more visit www.johngalt.com.