Fundamental failings in Lean procurement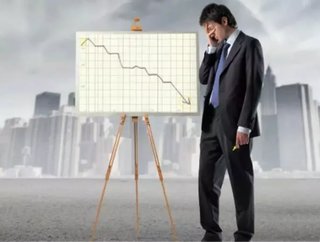 Many companies approaches to applying 'Lean principles to their procurement operations are fundamentally flawed and misconceptions about the idea...
Many companies' approaches to applying 'Lean' principles to their procurement operations are fundamentally flawed and misconceptions about the idea are rife, according to experts from a top industry consultancy.
Speaking exclusively to Supply Chain Digital, experts from Hitachi Consulting championed the use of Lean principles, most commonly associated with production and manufacturing, in procurement operations.
The famous Lean approach, adopted by companies all over the world, considers the expenditure of resources on anything that doesn't create value for the end customer as waste and seeks to eliminate unnecessary processes within this framework.
The concern, however, is that companies are losing out by either not fully understanding the practice or not committing themselves enough to the change in thinking adopting it requires.
Cédric Parentelli (pictured, right), Vice President Supply Chain for Hitachi Consulting, said: "The problem goes to board level. Even in an organisation that has 60 percent spend on outside buying, often they don't even place procurement in the hierarchy.
"In most countries – UK being an exception – procurement is seen as a low paid function. The positioning at board level is not really well understood and generally speaking is suffering from not being well positioned in most organisations."
Errors in thinking
Parentelli has identified three major misconceptions he often comes across when assisting clients.
The first is companies thinking of Lean procurement as merely the optimisation of an internal process. It is not, said Parentelli, merely about cutting cost of the procurement function and reducing the number of people. While this can be a fraction of the process, other things must be considered. For example, while procurement is about buying, it is important to buy quality and employ people who understand the service level that needs to be achieved.
The second error is in considering lean procurement as an independent function, setof activities, tools, or approaches and failing to ensure it works sufficiently with the interface.
"Some will have this narrow view," said Parentelli. "You can reduce inventory or reduce cost but the level is very minimal."
The last misconception, and perhaps the biggest one, is in considering automation or IT tools as lean procurement. These are merely enablers, which can be necessary and effective if used in the optimum scenario, but procurement will not be made Lean by having them.
Parentelli added: "That goes for all; supplier management tool, automation tool, requisitioning tool, the whole shebang.
"That is the fundamental error. At the end of the day, the fault is to think that it is not about people. Lean is about people, lean procurement is about people. It's the way they work, it is about increasing leadership, increasing the performance. It is about really changing the behaviour and changing the way of working. Reducing the waste with the same, or even improved, output. That is what lean procurement is about."
Breaking down walls
Greg Kinsey (pictured, right) is Vice President of Marketing for the EMEA Region at Hitachi Consulting and has identified a problem with what he calls 'Silos'. Many companies have developed strong functional silos, with key performance indicators set within. The problem comes when these KPIs don't align and the flow of work from one silo to the "nest" is interrupted.
These interruptions can cause a break in the flow and generate excessive buffers of work. Communication can be additionally hampered, with a downstream silo not getting what it expected as upstream didn't understand what that team wanted.
Lean Procurement, therefore, must be part of a total Lean way of operating and one of the major breakthroughs Kinsey has made with client companies is in breaking these silos down so that things flow across the value stream rather than getting thrown over the walls of the different silos.
Kinsey said: "I think leading edge companies are now realising they have got to look at their whole value stream together. They can't simply do a project to improve procurement because what they would end up doing is sub-optimising part of the chain while moving the problem upstream or downstream.
"Many people approach us and say 'I have a problem in this part of my supply chain,' it might be procurement or another part, we tend to then lift that discussion and talk about the whole supply chain and help them see that there are actually systemic issues across the whole, not unique to procurement."
A poor performing company will either focus on tools or on reducing cost, while a strong performing organisation takes an end-to-end approach, with a lean procurement aspect linked to the rest of the supply chain and operations.
This will focus on the people within the organisation, on breaking the silo and delivering value with an end-to-end flow.