French pharmacist gets the Manhattan treatment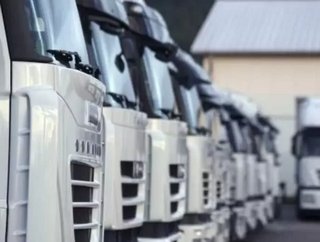 Global supply chainoptimisationprovider,Manhattan Associates, Inc.today announced that global pharmaceutical companyLaboratoiresPierreFabrehas selected...
Global supply chain optimisation provider, Manhattan Associates, Inc. today announced that global pharmaceutical company Laboratoires Pierre Fabre has selected multiple components from the Manhattan SCOPE® supply chain solutions portfolio to support its expected business growth. Laboratoires Pierre Fabre is deploying Manhattan'sWarehouse Management, Labour Management and Extended Enterprise Management solutions to improve its supply chain efficiency and enhance its overall competitiveness in France and around the world.
Laboratoires Pierre Fabre, the second largest independent French pharmaceutical company, has 42 branches, markets its products in more than 130 countries and employs approximately 10,000 people worldwide. Pierre Fabre's activities cover all aspects of healthcare - from prescription medicines and family health products to natural healthcare and dermo-cosmetics.
Christophe Ettviller, logistics director at Laboratoires Pierre Fabre SA, said, "With three separate and diverse operating divisions, multiple product brands and a global footprint, Laboratoires Pierre Fabre's supply chain must manage a significant degree of complexity and continually adapt to an ever-changing market environment. Within that context, it was imperative for us to standardise our supply chain processes so we could in turn enhance the service experience for our customers and maximise operational efficiency."
The pharmaceutical industry is one of the most demanding in terms of logistics, with unique requirements such as expiry dates of products, batch management and the need for traceability in the form of an audit trail. The supply chain network needs to facilitate an improved logistics operation throughout Laboratoires Pierre Fabre's global business, as well as ensure safety and product compliance.
The implementation project is already underway at Laboratoires Pierre Fabre's 130,000 sq. ft. Ussel warehouse in Corrèze and will soon progress to a second, 860,000 sq. ft Pierre Fabre Dermo-Cosmétique warehouse based in Muret in Haute-Garonne.
Henri Seroux, managing director at Manhattan Associates France, commented, "This customer success reinforces our reputation as being able to offer the most comprehensive supply chain solutions available for addressing the complex issues associated with the healthcare and pharmaceutical industry."
The Manhattan SCOPE solution components that will be deployed as part of this project will leverage Manhattan's Supply Chain Process Platform to deliver cross-application optimisation and integration. This means Pierre Fabre group will be able to run its supply chain operations with less cost and effort while leveraging best-of-breed supply chain software to improve performance and efficiency.