Five Procurement Predictions for 2015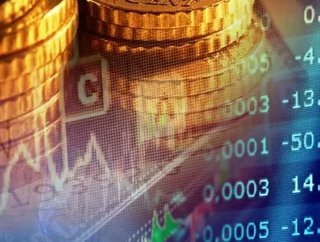 Follow @SamJermy and @SupplyChainD on Twitter.Procurement executives are under more pressure than ever before to prove their value to stakeholders, and...
Follow @SamJermy and @SupplyChainD on Twitter.
Procurement executives are under more pressure than ever before to prove their value to stakeholders, and that's not about to change any time soon.
With 2015 planning right around the corner, procurement leaders need to take a look at their processes and goals to determine how they can best showcase their value to their organisation.
Expectations for procurement are changing rapidly and now is the time to stand up and take charge. In order to help with your planning, here is a list of what I predict will be the top five challenges for procurement to tackle this year. 
An emphasis on organisational alignment
In 2015, organisational alignment will be a necessity in order to stay ahead. Procurement will need to improve it's relationships across the organisation- with sales, marketing, engineering/design, IT and finance. Doing so will ensure that procurement is delivering the right kind of value that has a measurable impact on the business -- ultimately creating results that matter both in the boardroom and on Wall Street. 
2. Changing inventory strategies
With the rise of multi-channel retailing, supply chain simplification, shrinking product life cycles and new technology, procurement leaders realise the importance of tackling inventory management in a holistic manner.
In 2015, supply chain leaders will focus on implementing strategies to optimise the growing inventory network and improve customer service. 
CPO's will need to work to establish forecast accuracy, serve multiple channels with one inventory pool, and identify the most efficient way to fulfill orders from this pool. Flexible manufacturing will rise and software solutions and supply chain network optimisation tools will be very beneficial when it comes to tactical planning. 
3. Real-time performance management
Web based supply chain software will continue to be integral in purchasing. These solutions allow procurement leaders to improve relationships with sourcing partners and gain visibility into their supplier base -- ultimately helping procurement save money and time.
Software allows procurement to effectively track and manage supplier performance as well as identify risk and problem areas. Many companies currently struggle with how to leverage the data captured by the software. In 2015, procurement executives will be charged with finding out how to unlock the tremendous value the analytics in the software provides.
4. Emerging markets will be a source of growth
Emerging markets, such as Asia Pacific and Latin America, have been deemed as primary business growth areas for manufacturing and logistics. In 2015, supply chain executives will capitalise on these emerging markets, which will influence many aspects of the supply chain, including product design, pricing, and logistics.
Moving away from tried and true regions like China present a new set of challenges. It will be critical for procurement to identify the new natural and economic risks of these emerging markets – and make sure that there are strategies in place to mitigate the risks.
5.  Suppliers will be trusted partners
Rather than just going through the motions of an RFP, procurement will start to evaluate suppliers as potential partners, asking them how they'd solve a specific problem. Doing so will provide procurement with more information than just product specs, they'll be able to see their suppliers creativity and problem-solving aptitude – key characteristics of a strategic partner.
Suppliers will be invited to planning meetings and work with R&D teams to share thoughts on how they can best help the organization. The more that suppliers are integrated into the business, the more invested they'll be to want to help.