Farm to fork: 'Big Data' & the agriculture value chain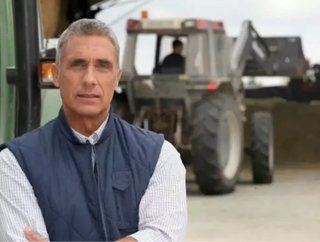 Written byHiral Chandrana, (pictured, right) Global Head Consumer Goods, Wipro 'Big Data' is possibly one of the most prolific phrases in our...
Written by Hiral Chandrana, (pictured, right) Global Head Consumer Goods, Wipro
'Big Data' is possibly one of the most prolific phrases in our modern technological world. Across numerous sectors big data has become a key enabler for growth, allowing businesses to take advantage of analytics-driven insights, providing a competitive edge, increased efficiency and greater understanding of new geographical markets.
There has been much discussion around the role of big data in the retail, manufacturing and financial services sectors, however, it is playing an equally important - if less documented - role in the more traditional agricultural sector.
From 'farm to fork' huge swathes of data is being generated from a variety of sources including weather reports, soil conditions, water resources, market demand, distribution logistics and so on. This data is often unstructured or semi-structured, making analytics more difficult but no less valuable. If the data from across the agricultural supply chain can be gathered and analysed quickly enough it can provide information and insights that can have a dramatic impact at every stage of the value chain.
The agricultural sector is one of the most competitive industries in the world. The United Nations has predicted that the global population will reach approximately 9.2 billion by 2050, with many countries lacking enough arable land to feed its population at current productivity levels. Added to this are the shifts in eating habits of emerging economies towards a more westernised meat-based diet, the increased costs of food production and the demands from consumers for affordable food stuffs. These pressures are only set to get worse and there is an ever growing urgency for all areas of the agriculture supply chain to maximise efficiency.
Big data is one way this can be achieved. If the insights potential of agricultural big data can be unlocked, it can lead to astonishing results. Data from soil samples can enable farmers to measure the potential yield of their farm land; allow efficient and strategic use of fertilisers and pesticides and bring down costs; increase awareness around which produce will fetch the best return and inventory and logistics can be more efficiently managed.
The Agricultural Supply Chain – The Current Situation
For most distribution companies the implementation of ERP systems is now standard practice for helping to maximise efficiency. ERP systems cans help boost inventory optimisation, aid high-level critical decision making and help business agility.
However, it is now coming to light that the variety and volume of data is becoming too difficult for standardised solutions to handle, thereby eroding competitive edge. The customisation of ERP systems is a difficult process and due to the extensively variable nature of the agricultural sector, the ability to tailor systems to suit business needs is becoming more important. It has now been realised that in fact ERP systems, whilst increasing business efficiency and agility, actually decrease flexibility, preventing businesses adapting to fluctuations.
An Alternative for the Future
As the shortcomings of ERP for agriculture are realised, businesses need to look towards "optimisation based decision making," a process by which the integration of data from all areas of the production and supply chain are brought together. Based on the sale price minus the total production cost, this process leverages big data from across the entire value chain.
Optimisation based decision making has real potential to offer more accurate and efficient supply chain management for businesses across all sectors - not just agriculture. Before this can be leveraged, first rate data integration and analysis tools must be implemented. For insights, increasing efficiency, reduced costs and greater productivity a new approach is required; once such a change is adopted "optimisation based decision making" could hugely impact organisations – particularly in the agricultural sector.
To date, there has been little exploration into the true potential that big data analytics can offer this industry but given the increasing pressures this sector faces, along with the progress made so far, big data could hold the key to - not only agricultural productivity - but also a sustainable future.