EY and Harvard Law discuss barriers in Contract Management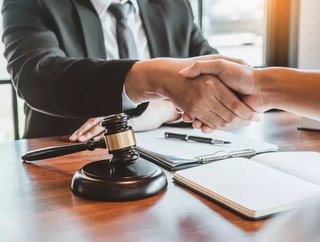 EY and Harvard Law School Center discuss Legal Profession survey findings and inefficient contract management procedures among respondent organisations
Contract management is a crucial discussion for procurement professionals as negotiations require a more specific outcome. However, some organisations are experiencing significant barriers to developing their contracting processes. Ernst & Young and Harvard Law School Center have discussed survey results in relation to the current state of contracting and explain where the issues arise.
The Legal Profession survey (part of the 2021 EY Law Survey) highlights the perspectives of 1,000 professionals from across the globe in law, procurement, business development and commercial contracting.
Out of all the major companies surveyed, over half of them say they are experiencing significantly reduced revenue and are missing out on important opportunities due to poorly managed contracting processes. 
Some of the key findings from the survey:
92% of organisations in the survey said they plan to transform their contract handling procedures.

98% of respondents said they face critical barriers in the process of developing contract management.

38% of organisations said they have tried and failed already to implement a better contract management procedure. 

57% said they had experienced less positive revenue due to inefficient contracting systems.

50% of respondents said they had missed profitable business opportunities.
Kate Barton, Global Vice Chair, EY, has expressed her opinion on the survey, "Revenue growth is a fundamental goal for any commercial organisation and effective contracting processes play a crucial role in making that possible. Contracting teams around the world know the value they can bring, and they are making real efforts to transform, but the survey brings into sharp focus a whole range of obstacles that they must navigate if they are to make the improvements they are aiming for."
What will organisations need to address to develop their contracting methods? 
Cost-Reduction
Many organisations are under pressure to reduce costs, specifically contracting professionals. This is something that nearly all of the survey respondents will be looking to do in the next two years, while a third of larger organisations aim to scale this to a 30% reduction in contracting costs.
Decision-Making Issues
There is a certain lack of clarity among organisations as to who is responsible for contract management. It is unclear to most how the contracting process should be managed; perhaps this could be because it involves an agreement between various stakeholders. Around 59% of legal departments believe they have the leading role, while a similar number of contracting staff also share this view. 39% of business developments professionals believe they are to hold the decision-making power.
Utilisation of Technology
There seems to be a lack of capability among organisations to analyse and manage contracts. According to the survey, around 70% of organisations have a technology strategy in place to manage contracts; the majority still lack the necessary data to utilise it to full capacity. This is likely caused by insufficient knowledge for implementation that is likely a direct result of a skills shortage, which 34% of organisations have reported as an issue that limits them.
Insufficient Contracting Processes 
A lack of a defined contract drafting process will significantly limit how effective the contract will be. Global Legal Managed Services Leader at Ernst & Young, John Knox, explains, "the importance of getting contracting right cannot be underestimated." 
Around 49% of survey respondents say they don't follow a defined procedure, and 78% say they do not have a system for monitoring contractual obligations. 
Knox says, "with the right transformation efforts focused around people, process and technology, contracting can actually become a business enabler and differentiator. The survey shows that one way in which organisations aim to tackle these challenges is through working with subject matter leaders and external providers." 
Meanwhile, David B. Wilkins, Lester Kissel Professor of Law, Vice Dean for Global Initiatives on the Legal Profession, and Faculty Director of the Center on the Legal Profession, Harvard Law School, says, "Contracts are at the core of every business. They determine how growth happens and how risks are managed. It is therefore absolutely crucial that organisations have effective systems and processes to manage every aspect of the contracting process, from negotiation and execution to termination or renewal, as well as an accurate understanding of the obligations, benefits, and risks across the entire spectrum of their contracts.
For more procurement insights, check out Procurement magazine.