Exploring the changing role of procurement…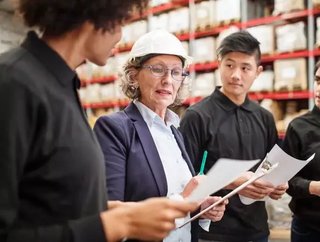 This April, Supply Chain Digital attended ProcureCon Canada to get the inside scoop on the latest advancements and challenges facing the world of procur...
This April, Supply Chain Digital attended ProcureCon Canada to get the inside scoop on the latest advancements and challenges facing the world of procurement. The event's sheer size and scope was testament to how the procurement function has grown and developed in just a few short years.
"If we reflect back two decades, we were seeing more of the back office support function: processing and providing some support in terms of order issuance and invoice resolution management," says Crithica Parthasarathy, IBM Procurement Services Practice Lead. "Today, we're on the frontline with the C-suite team and it's increasingly influencing the bottom line."
Ankur Thakur, Director of Strategic Procurement at JamesWay Incubator Company Inc, echoes this sentiment. "Within my organisation, we now have a seat at the table – supply chain isn't just under the operations umbrella," he explains. "I believe supply chain and procurement is like the foundation of a building: if the foundation is wobbly, the building can collapse. The supply chain and procurement department manages a high proportion of the raw material costs and negotiates with key stakeholders."
Despite this progress, bringing procurement to the C-suite remains a work in progress worldwide. "Different organisations are going through different maturity journeys," explains Wael Safwat, Procurement Director at Black & McDonald and Chairman of CIPS Canada. "For some, it's about cost savings and getting the lowest cost, but for a lot of medium and larger organisations it's more about focusing on value creation and business enablement."
As businesses take steps to really invest in procurement, how can the case for this be pushed? "You need to understand what the objectives of the organisations are and what the goals at the top level are," says Parthasarathy. "You need to be able to sit with each C-suite member and understand what challenges they are facing – what is the roadmap? How can you remove pain points for others in the organisation? That's really a unique ability because procurement is able to see things from both sides of the lens – from inside the organisation and what's happening in the marketplace. It's important to think about how you can drive and foster change."
Manny Satija, Strategic Sourcing Director at CSA Group, says that cold, hard facts are key when making the case for procurement. "I'm a big believer in numbers, so when I think about organisations I always like to look at how spend ties in with the procurement function. If you start talking numbers, you get a lot of attention when you can relate strategically and work with those numbers. My approach is taking data and then elevating the poor of procurement. When you're sitting at a table with the CIO, CFO and operational leaders and you understand their business at the same or higher level than them, you suddenly become significant – I would encourage everyone to spend time listening and learning the business."
The next big thing to impact procurement will be new technology, says Safwat. "AI, IoT, Big Data and robotics… the digital transformation era is coming, and we as procurement professionals need to be on top of this trend to enable our organisations," he explains, adding that this will mean a more connected approach. "Working independently isn't the way forward in my view. Collaboration and the ability to engage with other organisations within procurement as well as other industries will enable both parties to elevate and explore different things."
SEE ALSO:
With evolution of the procurement professionals vital to ensure the ability to cope with the ever-changing procurement sector, it's become important to not only harness knowledge of the sector but also to develop softer skills to achieve success. "To me, relationship building is the core," says Satija. "There's the traditional idea of having a strong IQ, but you also have to have a very strong EQ to be successful. It's all about connecting."
"To be a successful procurement practitioner first of all requires the right soft skills, in terms of stakeholder engagement, ability to positively manage conflict, enabling and influencing teams," adds Safwat. "This goes hand in hand with technical skillsets. CIPS, for example, offers a number of learning opportunities through qualifications even online courses and online content that helps professionals to stay up to date with what's going on in industries across the globe."
A big challenge, but Thakur is confident in the supply chain professionals of tomorrow. "You'll be surprised how many talented people are involved in supply chain," he says. "People are coming from different fields and diverse industries and they understand how procurement works and how to negotiate across a global market. In terms of the main procurement skills, I always believe you can be book smart but you also have to be street smart. The key thing is not to shy away from negotiations. Knock on every door. Don't worry what people will think; just try. When I see the pool of people coming in, there's no dearth of good people," he adds. "You just have to find the right people who know the principles of procurement."
One key element of talent management echoed across the event has been diversity, and Thakur cites Canada as a diverse country: "You see people with experience from across the globe which can be an advantage." Safwat sums up the advantage to conducting operations in Canada. "The great thing about the Canadian market is inclusion and diversity," adds Safwat. "You tend to work across a massive variety of cultures and you need to be sensitive about approaching these cultures, but it's a really great opportunity to build new relationships and leverage those in driving successful business results.
"Accepting diversity allows different perspectives within a business. People will be able to share different experiences from different places. It also opens up a collaborative culture within the organisation in terms of being willing to accept others and collaboratively work toward common goals. This is an opportunity for organisations to tap into new areas that they have never thought about."
 The final aspect which rang true for each professional was the success of ProcureCon Canada not just as an event, but as a reflection of the region's culture and commitment to supply chain excellence. "Part of the reason I come is to network with my peers," says Parthasarathy. "It's about sharing best practices, learning what other organisations are doing, and creating camaraderie amongst us in the profession. Share stories," she advises her fellow attendees. "Share pain points. Understand from others what theirs are and what capabilities they can offer to help with the challenges you face."
"For me, ProcureCon is a great opportunity to connect," adds Safwat. "ProcureCon has been really successful in Canada, we've seen a tremendous number of registrations particularly this year – it's a reflection of how businesses tend to understand the value of procurement and the importance of the function." However, the size and attendance of this year's event has not just happened by chance. "It's a well-managed event," adds Thakur. "People have a learning appetite and the presentations cover a variety of topics. I will be back next year!"