Expert view: Key global procurement trends for 2017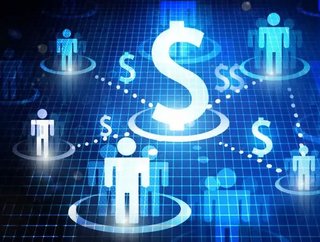 The globalization of the supply chain presents both opportunities and challenges like never before for procurement. Procurement programs cannot typicall...
The globalization of the supply chain presents both opportunities and challenges like never before for procurement. Procurement programs cannot typically be categorized as a one-size-fits-all function of business. And not all indirect categories are worthy of global status.
Conducting due diligence into the "best fit" of a procurement solution is crucial to manage the increasingly complex arrangements in a global supply chain. Where does a CPO, or even the CFO, start? Because, frankly, the responsibility for a high-functioning global supply chain has become the purview of both finance and procurement.
Businesses that want to take control of the procurement function while improving organizational cash flow and strategic planning will benefit from an understanding of these key procurement trends that are accelerating in 2017.
1. Digitization of the supply chain
A primary problem with today's supply chain has to do with complexity. The vast range of suppliers and increasing compliance issues often cause friction and strained relationships between buyers and suppliers and suppliers and customers.
A better way to consider the supply chain network is as a digital supply network. When procurement needs are integrated with the entire payables process through digitization of the supply chain, three transformations occur:
The order-to-cash continuum is streamlined and simplified
Errors, time, and cost are slashed; and
Discounts are captured, and supplier payment methods can be expanded
In a survey of 400 senior supply chain executives, Accenture Strategy found 85 percent of those surveyed are introducing new digital capabilities into their operations.
TIP: Look for flexible procurement solutions that focus on adding value. These procurement solutions add consultancy services and relevant procurement technology.
2. Enhanced data reporting and analysis
A centralized, cloud-based platform presents the opportunity to take much of the friction and work out of traditional paper-based purchasing by linking purchasing and accounts payable to a unified system. Data is being delivered in ever-more robust reports, with insight to the entire payables cycle. Using that data, the C-suite can identify where friction is occurring and resolve those issues, while forecasting cash flow and making decisions based on actionable intelligence. Data also reveals suppliers' preferred payment methods, which helps to foster more loyal relationships with buyers and suppliers.
Information about suppliers who still use paper checks can assist in onboarding to electronic payment methods. Globalization introduces increased risk from fraud and regulatory non-compliance. However, the ability of enhanced reporting to maintain system-level controls results in decreased risk from security breaches, compliance failures, and potential fraud.
TIP: Look for procurement solutions that drive complete visibility into spend with an intuitive interface, thereby mitigating risk from security breaches, compliance failures, and fraud.
3. Enterprise-wide education around procurement
A knowledgeable and experienced procurement department not only can streamline the purchasing process but also can identify and improve important functions like group purchasing rates, pooling strategies, and infrastructure technology. When the organization is aware of procurement policies and strategies, the rogue costs of indirect spend, also known as dark purchasing, are vastly reduced. Dark purchasing occurs because employees are either unaware of procurement policy or do not consistently access approved vendors, which results in redundant or unnecessary purchases and loss of discounts.
Educating the entire procurement team accelerates compliance, accountability, and best-in-class procurement habits. A well-educated procurement team ensures a consistent approach to adhering to the procurement policy, and enables speed of disseminating information, greater success with pooling strategies, and greater cost savings throughout the organization, regardless of location.
TIP: Look for procurement solutions that include customer service access to in-house procurement experts.
4. Collaboration
Procurement executives now have to be negotiators, strategists, mediators, data aggregators, and financial analysts. Automation of financial processes has broken down the barriers between procurement and accounts payable and accounts receivable. Likewise, the ability to accumulate and analyze data easily has enabled procurement specialists to make more strategic decisions regarding product expansion, inventory capacity, choice of suppliers, and more.
When all departments work together with the common goal of coordinating and optimizing the procurement process, they help reduce purchasing costs, and the organization becomes stronger. Additionally, collaborating partners with relevant data will be given information that will allow procurement to look beyond the cost of goods and services and discover other means to save money. In this way, procurement becomes a strategic partner to the entire organization.
For example, supply chain financing strategies that are implemented in conjunction with end-to-end B2B payments yields on average $3 million to $5 million of income and $250 million of cash for every $1 billion of targetable spend.
TIP: Look for procurement solutions that provide an integrated system with a holistic view of the procurement process and consider the total cost of ownership (TCO), which includes purchase-to- pay costs.
With these trends in mind, the success of a procurement program will depend on the type of program, regional stakeholder buy-in, flexibility of the program, and financial sustainability.
Procurement is rapidly changing, but the tools and expertise needed to keep up are readily available. It's just a matter of identifying what is the best fit for an organization.
Reginald E. Peterson is the Director of Indirect Products for AmeriQuest Business Services and the author of "Defeating Dark Purchasing: Take Back Control with a Strategic, Digital Approach to Procurement."