Exclusive interview: Exostar's Supply Chain Lead, Kevin VanLowe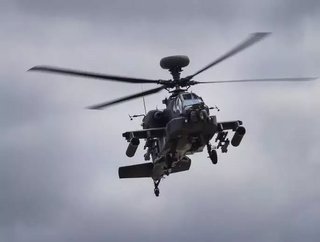 Exostar is the joint venture of five UK aerospace and defence (A&D) companies: BAE, Boeing, Lockheed Martin, Raytheon & Rolls-Royce. Formed in 2...
Exostar is the joint venture of five UK aerospace and defence (A&D) companies: BAE, Boeing, Lockheed Martin, Raytheon & Rolls-Royce. Formed in 2000, it created a common entry point to enable suppliers to engage with the five manufacturers who needed an ecosystem to support the development of the systems and platforms they were creating for the defence industry.
Exostar's initial mission was to manage and govern this exchange so the five could work securely with their suppliers. As technology moved forward, that approach of a centralised marketplace shifted. Each individual company wanted to work with the same suppliers, but wanted more autonomy and control over the functionality they had while engaging with them.
"In 2008, the large defence contractors were given direction from the federal government with a view to improving the security of their supply chains and combating leakage," explains Exostar's Supply Chain Lead Kevin VanLowe. "In response to that, Exostar launched its Identity, Credentialing & Access solution to provide a higher level of authentication to access the supply chain portal it was managing. By 2010, Exostar had become a cloud supply chain solution for the large defence contractors.
"Today, up to 65% of US annual defence spending flows through Exostar. Not only do we undertake multi-factor authentication, we also manage and host supply chain applications for these companies. Exostar is connected with over 150,000 organisations in more than 150 countries, which have seen around half a million credentials issued in A&D supporting this ecosystem."
As markets evolve, VanLowe believes the three pillars of Exostar's supply chain offering meets the needs of a global supply ecosystem by addressing security, risk and compliance. "Allied to our Identity, Credentialing & Access offering, our Secure Collaboration and Supply Chain Management solutions leverage a global supply base so we are able to do fast qualifications of an organisation's capabilities to certify they have appropriate industry level cybersecurity, allowing us to authenticate individuals so a buyer can get a complete and trusted picture. It's like a security wrapper around the supply chain," says VanLowe. "We can then execute a secure source-to-pay solution to put organisations under contract for specific requirements so that transactions are efficient. This can then be refined to meet global demand. As companies mature they want to manage different tiers of suppliers, for example they may need to source exotic materials such as titanium, and will want to balance the use of that across their suppliers to get the best deal."
VanLowe asserts that Exostar can offer cloud delivery that helps its customers avoid expensive ERP transformations while delivering a rapid ROI and remaining compliant. VanLowe's colleague Tim Zullo, Exostar's Corporate Marketing Director, has two decades of experience working in the supply chain arena for industrial manufacturers, and highlights the challenge this poses when working in a highly-regulated industry such as A&D. "The necessary secure access for viewing data makes it incredibly challenging to adopt cloud solutions," he notes. "A&D has lagged behind so we've been taking these technologies and moving them into Exostar. We're a managed host service company so we can provide those cloud services in a secure manner, which meets those regulatory requirements because you can't take your direct spend when you're building missiles and stick it in Cooper and do your sourcing and procurement from there – it just isn't going to fly.
Exostar sidesteps the quandary companies usually face such as do you put it on-prem, use your legacy systems or do it all manually via encrypted emails? "By working with us, companies can create that safe digital connection," Zullo assures. "It's those controls we have which set us apart and ensure our security levels meet certain standards, so we can become an extension of their enterprise. We're providing off-schedule information, sharing with applications and tools to support encryption in transit and at rest while leaving behind the audit trail you need, to know who has accepted that information, so you can maintain the integrity of those ITAR (International Traffic in Arms Regulations) or official sensitive controls."
As organisations continue to automate their processes, machine-to-machine analytics applied to big data becomes more important. Exostar is committed to innovation, and is looking at leveraging blockchain for a global ledger for track-and-trace and material ownership across different tiers in A&D and beyond. "With respect to digitalisation, it's partly about eliminating manual and automating," says VanLowe. "But it's also about taking full advantage of digital business models driven by the rise of IoT, artificial intelligence and predictive analytics. We're helping people get much better at delivering actionable insights."
Exostar is keen to make standard supply chain processes more efficient, effective and secure to help companies avoid the paper blizzard to focus on working capital, cost reduction and ultimate response to their end customer. "When you're talking about supplier management we have a model called Collect Once, Connect Once, Certify Once, Share Many," reveals Zullo. "When we work with suppliers we issue an ID credential. We then proof that individual and then their ID can be used and accepted across multiple organisations. That requires a lot of governance. We have a steering committee set up with chief information security officers and heads of supply chain to deliver these standards.
It creates an industry synergy allowing us to meet requirements. There was a mandate in the US built on the National Institute of Standards and Technology (NIST) framework called NISTF800171. It required those cyber security standards to be flowed down to their suppliers – and the prime contractor had to ensure this. But how do you collect that information? As part of our Supplier Management solution, our model collects that information and helps the prime contractor manage it so this eliminates the burden on the supply chain. It's one way we're innovating and taking some redundancy out of the supply chain for the A&D industry."
To keep delivering that innovation, Exostar has been working for several years with E2open, an end-to-end supply chain company providing software solution tools around supply chain planning, execution, collaboration and connectivity. "Recently we've been working with Wax Digital in the UK," adds VanLowe. "As a cloud provider within our security solutions, they are able to help us link into organisations of different sizes who may have issues with legacy systems and give them access to best practices, delivering rapid ROI on sources and order transactions."
Exostar also works with US manufacturers in the naval business where older ERP systems are prevalent, but where companies have aspirations to achieve visibility and identify alternative sources of supply to help them reduce cost and improve delivery. "We helped one company implement a process to improve sourcing and order management, which delivered $7mn of savings within a few months," affirms VanLowe. "We've seen this in the UK too with companies who source steel for the naval business and need better control of their inventories."
Zullo notes that across A&D and beyond companies are sharing information with their suppliers in a central fashion, and are strengthening their internal digital capabilities. "A lot of applications out there are point solutions for separate functions. If you log onto Amazon, you can manage your orders, Prime video, your subscription… you can see all of that in one single portal. Large manufacturing companies are trying to share information with suppliers who need that same level of functionality, but using multiple solutions is not a very clean way to achieve a holistic view," he says.
"Because we're a central point across multiple contractors, we can create a better supplier experience on the other side to give full visibility and create that single pane of glass. We're making an investment in this because our customers have engaged us to solve this problem and offer a central view of their suppliers – one database, one source of truth that can feed your multiple ERP systems. You have one vendor, one look and one vision so you can monitor spend and do high level analysis in a new way."
VanLowe sees the trend for growth in the aftermarket side of the business giving more opportunities for companies to leverage insights via IoT from assets in the field that respond to global inventory needs. "Companies are shifting from simply buying a component to buying a level of service, so you're not just responding to factory orders, but repair and maintenance activity around the world."
VanLowe's holistic view of the supply chain is the product of more than 20 years' experience working for the likes of GM. As manufacturing companies move more towards outsourcing while becoming integrators (as opposed to being vertically integrated), the weakest link in many organisations is their supply chain, he argues. "Security is key to hedge the risk of working with a multitude of global partners across industries. We really see that as a growing opportunity for Exostar going forward."