ERP creator T Lee Wylie on young Cloud ERP providers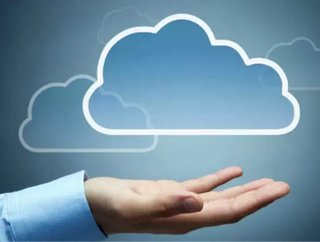 By T Lee Wylie, (pictured, left) creator of the ERP concept In my travels, I get to talk to many ERP vendors, users and prospects. I also get to conve...
By T Lee Wylie, (pictured, left) creator of the ERP concept
In my travels, I get to talk to many ERP vendors, users and prospects. I also get to converse with those involved with many other types of software in a variety of industries. One thing stands out to me. There is no question that the manufacturing sector is a special breed of software buyer.
While razzmatazz and PowerPoint presentations seem to be the norm for most software in most fields, the marketing hype and fast overview, generic type of sales approach falls flat in the manufacturing sector. Manufacturers seem to shun the glitz so common with many ERP providers, preferring a problem-solving attitude that creates a trusting, comfortable feeling that the ERP organization is there to help them, not just add another notch on the rifle stock.
I think there are good reasons for such an attitude on behalf of manufacturers. Today, one of the only ways the smaller manufacturing business can afford and implement a world class ERP implementation is with the Cloud. But many are leery of it, just as they are with any ERP, remembering all too well the pain they have gone through earlier in their careers having to install the "beast." They want to believe that cloud platforms will provide them with opportunities to find ERP providers that can help them overcome their manufacturing software challenges. Yes, they hope this is true, but over-polished, slick presentations only add to that sinking feeling in the pits of their stomachs
In the past year or so, I've looked at all the leading young Cloud ERP providers. They come in all flavours and blends. Some provide a nice basic package while, with others, it is evident that the developers have many years of experience creating in-depth ERP packages for the manufacturing sector. Some use the tactics of the past, showing manufacturers that if they do it their way, the sun will rise, the birds will sing and all will be good forever. Others take a thoughtful solutions approach, asking the manufacturer what they are doing now, learning what they want to do, finding out what is missing, and, then, offering that solution to the prospect.
I have found that the latter process is much more successful with manufacturers. When questioning Bill Nolan, Rootstock's regional manager in Chicago, about why a new customer chose Rootstock, I asked Bill, "Other than your superb salesmanship, what made the difference in the customer choosing Rootstock?"
Bill thought a couple seconds and laughed, "I know where you're going with this but there's some truth in your joke. It's not salesmanship, though. The customer told me that we were the only group to actually come to their manufacturing facility, sit down, review the types of challenges they were facing and show how we could solve them."
I decided to check out what Bill told me. So, I spoke to several of their customers and the CIO's have been very impressed with the company and its processes. Instead of countless PowerPoint pitches, they appreciated that Rootstock asked about their problems and showed them how to solve their impasses.
I went through this latter exercise because Rootstock asked me to be on their Advisory Committee. I take such a request seriously. To keep transparency with the reader, after doing the above, I accepted.
With that said, there are many changes that manufacturers must keep in mind while selecting software. Not only do they have to adapt to a global environment but collaboration through the supply chain, performed with a variety of mobile devices, is now the norm. Successful manufacturing companies know there is no cookie cutter approach to doing business. Regarding a new ERP, questions like this need to be asked of your prospective manufacturing ERP provider –
How do you reduce costs through increased flexibility in all areas of the supply chain?
How do you improve productivity because of better collaboration with your suppliers and customers?
How can you provide immediate access from anywhere on the planet to information through intuitive user interfaces and the web?
Can you provide your suppliers web portal access to your ERP system that allows them to update purchase order details?
That's information that can't be summarized on a PowerPoint or with a polished video.
About Lee Wylie
T. Lee Wylie, Executive in Residence at Maker Capital LLC, brings 35 years of leadership in information technology and manufacturing with Gartner Group, General Motors and IBM to the Rootstock Advisory Committee.
As Director of CIM at Gartner Group, Wylie created the concept of ERP to describe the evolution of MRP into next generation business systems. While CIO for Gartner Group, he directed the development and implementation of new information technology systems to satisfy the needs of a rapidly growing firm.
Prior to Gartner Group, Wylie was the executive responsible for GM's Saturn manufacturing systems. He directed the design and development of the corporate strategy for a clean sheet approach to plant floor manufacturing systems for a new 5 million square foot facility. Previously at IBM, Wylie directed the engineering activities relating to IBM facilities, production systems, manufacturing cost estimates, and industrial engineering for all IBM robot and industrial computer products.
Wylie holds a BSIE in Industrial Engineering from Pennsylvania State University and an MBA in Marketing and Finance from the University of Detroit.