Efficio: the world's largest procurement consultancy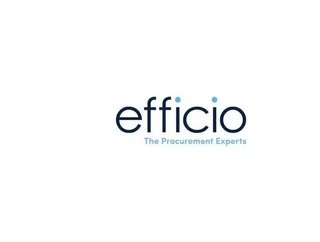 Efficio is regarded as the world's largest procurement consultancy and operates across 10 offices in Europe, North America and the Middle East. Havin...
Efficio is regarded as the world's largest procurement consultancy and operates across 10 offices in Europe, North America and the Middle East.
Having featured in our April edition of Supply Chain Digital, we take a closer look at the procurement giants.
Efficio empowers organisations to decrease costs, improve internal processes and upskill their procurement teams to realise cost savings more efficiently. This is done with the aim of ensuring savings are measurable and sustainable, as well as providing greater value for businesses in the long-term.
Efficio works with some of the biggest companies worldwide. Its clients cover many different industries, such as: construction and infrastructure, energy and utilities, financial services, high tech and telecoms, logistics, manufacturing, media, publishing and events, pharma and healthcare, private equity, public sector, retail, food and hospitality. 
The organisation is set apart from its competitors through eFlow, which is a proprietary procurement technology and knowledge platform built and deployed by practitioners. eFlow automates data insight generation, supports savings delivery, maintains robust supplier partnerships as well as overseeing supply chain risk by allowing clients to leverage a host of procurement intelligence and the best practice on demand.
The organisation offers a number of different services. Its Procurement Transformation provides step-change in procurement performance in support of the business strategy. Efficio efficiently works out issues in companies' existing procurement processes and delivers a pipeline for significant improvements through the best-practice of strategic sourcing, supplier relationship management and category management. Efficio's Procurement Transformation experts help: 
Recast the operating model and create common approaches and strategies. 

Align the organisation to category management.

Introduce strategic sourcing approaches.

Develop the skills base and drive active stakeholder engagement.
SEE ALSO:
The other services that Efficio provides are:
Contract and Commercial Management

Contract Remediation

Corporate Divestments

Cost Reduction

Due Diligence Support

Implementation and Category Management

Local Content/ In-Country Value

Logistics and Network Optimisation

Managed Procurement Service

Opportunity Assessment

Procurement Target Operating Model

Procurement Programme Management

Procurement Training

Resource Augmentation

Sourcing Analytics

Spend Analytics

Strategic Sourcing

Supplier Relationship Management (SRM)

Supply Chain Improvement

Sustainability Improvement
To learn more about Efficio and the services the organisation provides, click here!
For more information on procurement, supply chain and logistics topics - please take a look at the latest edition of Supply Chain Digital magazine.
Follow us on LinkedIn and Twitter.
Image: Efficio.