Efficio Consulting: World's Largest Procurement Consultancy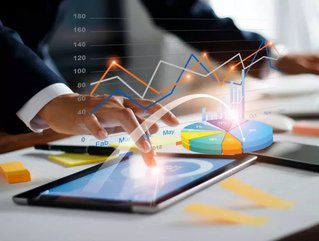 Efficio is the world's largest procurement consultancy with 10 offices in Europe, North America and Middle East. Supply Chain Digital takes a closer l...
Efficio empowers organisations worldwide to reduce costs, improve internal processes and upskill their procurement teams to realise cost savings quicker. The firm aims to ensure savings are measurable and sustainable, while delivering greater value for businesses long-term.
Efficio's key differentiator is eFlow, a proprietary procurement technology and knowledge platform built and deployed by practitioners. eFlow automates data insight generation, supports savings delivery, facilitates strong supplier partnerships and manages supply chain risk by enabling its clients to leverage a plethora of procurement intelligence and best practice on demand.
Efficio serves a range of different industries, including: Construction and Infrastructure, Energy and Utilities, Financial Services, High Tech and Telecoms, Logistics, Manufacturing, Media, Publishing and Events, Pharma and Healthcare, Public Sector and Retail, Food and Hospitality. Its services are centred around: cost optimisation, organisational and process transformation, risk reduction and M&A. 
One of Efficio's key areas of focus is in Supplier Relationship management. Its SRM methodology is proven across sectors and is tailored to individual requirements.
Efficio supports organisations where:
There is no formal SRM process, or a number of different approaches and processes across the business.
Supplier managers are confused about the process and its objects, as well as lack of required skills and tools.
Key suppliers are underperforming, with no consistent way of monitoring or resolving the issues.
Strategic supplier relationships have deteriorated back into a transactional mode.
Strategic suppliers find the relationship difficult or frustrating.
Efficio has listed the key challenges its customers primarily face: 
Efficio's solution: Track and validate invoiced prices and specifications against rates throughout the contract to present a real understanding of bottom-line savings. Provide supplier oriented dashboards for quick decision making, quickly summarising Big Data in impactful ways.
Efficio's solution: Create sophisticated technology to process the increasing amounts of data, improving the quality, accuracy and speed of the analytics produced.
Efficio's solution: Being able to use the same application to repeat a strategic sourcing process offers the ability to accelerate the process of resourcing the category. 
Efficio's solution: Store all data from OA to ongoing management providing a vast amount of information which can be classified for benchmarking and comparative purposes. The Efficio practitioner expertise is integral to interpreting raw data into valuable models.
Efficio aims to make procurement functions twice as effective and empower them to deliver more with their own teams to become high-value generating functions for their businesses. The results are greater cost savings delivered faster and more sustainable, allowing your organisation to operate more efficiently and compete more effectively.