Effective SRM: Communication, Innovation and Value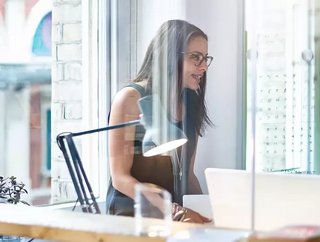 Procurement professionals must move beyond one-way transactional sourcing to deliver the necessary value to emerge stronger from unprecedented disruption
There is a natural knee-jerk reaction to undervalue the importance of soft skills in technical fields like procurement and supply chain management. It's an understandable position to take: why prioritise communication or the ability to build relationships when in practice contracts are often contingent upon cost, balance sheets and KPIs? 
But the days of one-way, transactional supplier relationships are numbered. Modern, successful procurement functions live or die by the strengths of their relationships, both with internal stakeholders and, most importantly, their ecosystem of external suppliers. Organisations have been made actually aware of that fact during the COVID-19 pandemic, when shortages, bottlenecks and fluctuating prices have become business as usual. 
"If the last year has taught us anything, it is the need to manage disruptions and build resilience with agility across our supply chains," says Ambeshwar Nath, VP & Regional Head, Consumer, Retail & Logistics – Europe, Infosys. "This cannot be done alone considering the myriad of suppliers across the value chain that we need to work with in order to deliver goods to their doorsteps."
Perhaps more than any other supply chain function, Supplier Relationship Management (SRM) has become a core competency in ensuring procurement organisations remain effective. Duncan Brock, Group Director, Chartered Institute of Procurement & Supply (CIPS), believes it is now more important than ever that organisations build strong relationships with suppliers, not only to ensure they fulfil contractual obligations, but to understand and support them through disruption. 
"If your suppliers fail, you fail, it's as simple as that," says Brock. "As businesses found during the pandemic, finding alternative sources for goods that failed to show up wasn't easy. If you're sourcing halfway across the world and expect to find sources closer to home, that is not always possible."
What is Effective SRM in Procurement?
Effective SRM must follow four key principles: effective communication, fairness, transparency and respect, says Nath. Ultimately, it must be equitable and two-way. 
"An effective supplier relationship management is one that is bi-directional and mutually beneficial to both parties, where the focus goes beyond traditional purchasing arrangements and extends to driving innovation and collaboration," says Nath. "A good supplier relationship is a partnership that needs to be nurtured and invested in – for long-term benefits. It is managed through a two-way balanced scorecard where you give feedback to your partners but are also open to receiving feedback on what you can do better."
For Brock, "it's about open, transparent and honest communications and a willingness to collaborate in good times and bad. Having regular catch-ups ensures suppliers can share any difficulties they are having which could impact on you further down the line". 
Sometimes, this is as simple as renegotiating payment terms. During the pandemic, thousands of SMEs went under as cash flow became tight and supply chains halted. "Some businesses saw the writing on the wall for their essential suppliers last year and paid them earlier to prevent any issues during these disruptive times," Brock says. 
And it is those organisations that supported their suppliers who will come out stronger as the global economy reopens in earnest. With no end to disruption in sight, suppliers have more bargaining power than ever before. "During disruptive times, a supplier can hold just as much power if the one essential component they are supplying but not delivering holds up your production line," Brock explains. "The times of 'beating down the supplier' is gone, not just because it's an unethical approach anyway, but because the next disruption is just around the corner."
Digitalisation and Supply Chain Management 
Digitalisation of procurement has been revolutionary for SRM. Platform technologies make the value chain more transparent, while robotic process automation (RPA) and intelligent automation further free up procurement professionals to engage with suppliers and drive further value. 
Jaggaer is a leading provider of procurement technology, offering a suite of solutions that bridge the gap between organisations and their supplier ecosystem. Jim Bureau, Jaggaer's CEO, says that leveraging this type of technology "drives further efficiencies". "Procurement can build stronger relationships with suppliers instead of relying on spreadsheets, phone calls and other outdated communications methods that are error-prone and inhibit agility and innovation," he says. 
Bureau signals a rise in emerging technologies, such as artificial intelligence (AI), machine learning (ML), predictive analytics, and natural language processing (NLP), which will further connect suppliers and help procurement professionals manage and develop their partnerships. "This embedded intelligence helps people to predict and mitigate risk, share skills and knowledge, and collaborate better with suppliers and stakeholders," he says. 
Other emerging technologies, including blockchain, will open up further opportunities. Some of the world's largest organisations are already piloting the technology. "As an example, Walmart Canada has already begun using blockchain with the logistics companies that transport its goods," says Nath. "A shared blockchain makes it possible to synchronise logistics data, track shipments and automate payments without requiring significant changes to the logistics companies' legacy technology systems.
The Value of Proactive SRM 
Beyond risk mitigation and the near-term navigation of global shortages, SRM must be seen as an opportunity to drive innovation, work collaboratively towards critical ESG targets, and in the era of building back better, support and strengthen the entire value chain.
"There are benefits for both sides," says Brock. "Buyers can learn from their suppliers and consider innovative approaches - and this also broadens their outlook in their particular market. Suppliers can benefit through support from their customer when times are difficult, especially if it's a David and Goliath situation, with a large corporate working with a small business."
Nath says that business often "underestimate the power" of their vendors, and their abilities the help an organisation. "Toyota is one of the pioneers in driving collaboration between vendors," he adds. "They have maintained close relationships with their key suppliers for over decades reaping significant benefits," he says. "Establishing a long-term culture with top-to-top, regular, two-way communication has ensured that Toyota has reaped continuous benefits on both cost-savings and product innovations."
"A healthy relationship with suppliers also has an added advantage that it lets you increase the value of your business," Nath adds. "The better the bond between you and your supplier, the more benefits, preferential pricing and dedicated treatment you can get from them. This allows the supply chain of your business to become more efficient, cost effective and dynamic.