ediTRACK on prioritising ethics over profits: the cost benefits, part 1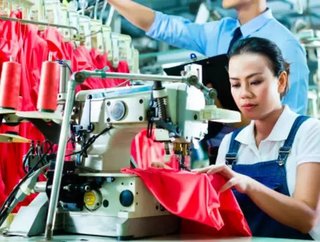 Written by Andy Sammars(pictured, right), Account Manager atsoftware solution providerediTRACK (Come back tomorrow for the second part of this feature...
Written by Andy Sammars (pictured, right), Account Manager at software solution provider ediTRACK 
(Come back tomorrow for the second part of this feature) 
Increased efficiency, reduced transport costs, positive company image and access to government incentive programmes: these are just a few of the rewards of a corporate social responsibility (CSR) strategy that takes supply chain issues seriously. Despite this, some businesses understandably hold back from fully integrating CSR into their supply chain, fearful that existing supply chains are too complex, too well established, and that it will be difficult and expensive to set up and maintain meaningful ethical practices. They're concerned that making changes to their supply chain will negatively impact their bottom line, and so they choose profits over ethics – not realising that the two are no longer necessarily mutually exclusive.
In the past, many companies found that their CSR strategies did cost them more. But as the world has grown more focussed on sustainability, technologies have developed, products have improved, pricing is more competitive, and companies have found effective CSR strategies that actually work to improve the consumer experience and increase profits. To take energy saving, for instance: LED lighting is still an expensive energy-saving option, but at least today's LED lights are reliable and sufficiently bright to not spoil the customer experience. And with electricity prices rising as fast as they are, saving energy is completely aligned with cost reduction as well as CO2reduction. The key is to integrate CSR into your supply chain as strategically as you would in other areas of your business, always with your commercial objectives in mind; as Marks and Spencer's Robert Nuttall said, "Unless sustainability has a strong commercial outcome, it is by definition not sustainable." Your sustainability strategy must be consumer and profit focused.
Why are some companies still hesitant to embed CSR in their supply chain?
Larger corporations sometimes struggle to convince customers that their CSR credentials are fully embedded in their overall supply chain strategy. As a result they may lack the incentive to overhaul supply chains for fear that it will make little difference to customer perception. Customers tend to tar all large corporations with the same brush, and, particularly in the case of newly 'socially responsible' companies, it's convenient to believe that a CSR strategy is merely a calculated attempt to improve brand image. Whilst this is the case in some instances, there are companies who have proven that by deeply embedding CSR into all elements of a business, including their supply chains, they can actually out-perform their competitors.
What are the cost benefits?
There are short-term and long-term cost benefits of prioritising ethical practices over immediate returns; retailers such as Lush and M&S have proven that it is possible to be ethical and profitable, with M&S making an extra £50m in 2010 through its 'Plan A' CSR programme. The key, it appears, is to build your CSR strategy solidly around your commercial goals.
So where do the cost savings and benefits come from when integrating CSR into your supply chain? In terms of operational costs, organisations can make changes that result in reduced transport costs, less waste, lower energy bills, increased efficiency and lower material costs. Higher paid labour can increase worker productivity, and organisations with a socially responsible supply chain may also have access to government incentive programmes.
From a reputational standpoint, organisations stand to gain customer preference and loyalty; customers prefer to buy from organisations they trust, and a genuine CSR commitment provides them with credibility and a competitive advantage – it's a driver of revenue, stability, and shareholder value[1]. Furthermore, good CSR tends to generate higher morale in workforces, making it easier for an organisation to recruit and retain qualified employees.
Ethics are an increasing influencer of where investors are willing to invest their money. Socially responsible investments (SRI) have increased consistently since the 1990s[2], and the Dow Jones sustainability index (DJSI) is the index most widely used by SRI analysts – who advise their clients on the most sustainable businesses in which to invest. The DJSI is based on an analysis of corporate economic, environmental and social performance, and, importantly, issues assessed include supply chain standards and labour practices. Companies that do not operate in a sustainable and ethical manner are rejected by the index, and may be perceived to be riskier investments. To attract ethically minded investors and maintain a healthy share price, businesses must take CSR seriously.
From an environmental standpoint a commitment to reduce or minimise greenhouse gas emissions, coupled with a voluntary disclosure of your emissions, can result in a higher share price as it enables the investment community to price environmental impact[3]. Successful environmental policies can help mitigate risk and subsequently increase the market value of a company, producing positive returns to shareholders.
Another factor to consider is the financial impact that reputational damage could cause to your brand: companies that don't have visibility of their supply chain risk significant consequences if unethical practices occur within it. Some businesses have tarnished their brand names through association with unethical practices; the public reaction to the horsemeat disaster and the Rana Plaza factory collapse has demonstrated that ignorance is no longer an excuse. It is a company's responsibility to have visibility at every stage in their supply chain. Corporate ethical awareness is more than an attractive bonus; for many companies it's now a fundamental part of their supply chain strategies, the costs of which are justified by the protection and potential enhancement of their brands.
Many consumers are prepared to pay a premium for ethical products, or products from a known ethical retailer. Retailers such as Lush, which prioritises ethical practices over sourcing low cost ingredients and labour, has consistently delivered strong business performance despite the recession. Businesses can prioritise ethical goals without compromising their financial targets – it's a case of rebalancing, focussing on long-term cost benefits, and finding an effective method to embed CSR meaningfully into their supply chains.
(Come back tomorrow for the second part of this feature, when Andy Sammars will reveal how to profitably implement CSR into the supply chain)