Earthworm Foundation insight: procurement directors must take ownership and create change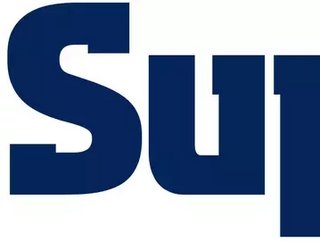 Bastien Sachet, CEO of global non-profit Earthworm Foundation, looks at what procurement directors need to do to navigate the choppy waters of environme...
Bastien Sachet, CEO of global non-profit Earthworm Foundation, looks at what   procurement directors need to do to navigate the choppy waters of environmental and social issues within their supply chain.
Working in procurement has never more been more challenging. Customers and consumers are demanding greater transparency, asking if the raw materials in any given product have been produced at the expense of people and the environment. Meanwhile, a growing number of well mobilised and connected activist groups are communicating with their millions of followers about companies not deemed committed to conserving the environment. This brings the procurement industry a challenge, and greater scrutiny with it.
Contrary to popular belief, the answer to whether or not a company has problems in its supply chain is not to separate the good companies from the bad. If you're a business the chances are you have suppliers around the world, often amid vast and complex supply chains. Finding environmental and social issues deep within those supply chains is likely. That they exist should not be how a company is judged. How they react to those issues is.
So where to start? There is a huge number of certification schemes covering any given commodity and material. Take Unilever as an example, it was ranked by research expert Gartner as 2018's biggest supply chain. Their commodities in the consumer good brands are covered by a raft of certification bodies designed to ensure sustainable production. Achieving such certification can be an important step for companies, but it's never been transformative at scale. Most of what's certified on the market was already exempt of social and environmental issues before it became certified. It doesn't address the parts of the supply chain that are more challenging, like issues with smallholders and deforestation.
One moment that springs to mind from our 20 years of supporting global business to tackle issues in their supply chain was when we began working with Nestlé in 2010. Greenpeace had campaigned against the brand due to the palm oil in its chocolate being associated with destruction of forests and death of orangutans living in it. We were welcomed by the receptionist, who said killing orangutans is not who we are. No one wants to cause harm. The question is what do you want your products to be? The answers to which can form the basis of your bespoke sustainability policy. Business can play a significant part in protecting the environment. Setting up and implementing sourcing policies based on their values and what they stand for are a good start to doing so.
Around 90% of environmental and social footprint will be found at the origin of supply. In the past companies had little visibility beyond their direct relationships, with procurement decisions made on commercial factors of time, cost, reliability and quality, with little awareness of who supplies their suppliers. This is changing fast. Today it's possible to find out where your supply originates from. Only when a business begins tracing its supply can it start engaging with suppliers to discuss changes in how they operate. There are many tools to do it, from asking questions and collecting the answers in a spreadsheet, to automated questionnaires such as those we have co-developed with Supply Shift or our Tools For Transformation tool. The key is to start asking questions and engaging with suppliers.
SEE ALSO:
Different commodities and different geographical locations produce a variety of supply chains. Palm oil often has vast and complex supply chains. That is not to say it is necessary to trace every single strand of the chain. That could take forever. The key is to identify the leverage within a supply chain into which change can be affected at scale. Doing this requires offering support to suppliers. If issues are found this isn't the time to throw those with bad practices out of your supply chain. Even if you did they would no doubt find another buyer. Better to use your influence to support them to change. In doing so you help to transform your wider industry, helping create a cascade effect lower down the supply chain, which in itself can only be a good thing for business – to operate and act like a thought leader and innovator. Of course, if there are suppliers who are unwilling to engage, let alone change, then it may be time to reconsider whether or not you want to do business with them.
While certification remains one of the tools to verify a company's commitment to sustainability, it's key to look at other tools and technology allowing you to measure impact and undertake verification. We partnered with Airbus to develop Starling – an AI-driven satellite monitoring system to present us with a holistic picture of deforestation globally for supply chains. Beyond verification, this data is useful to help lead collaboration between a variety of stakeholders. Collaboration is an important part of supply chain transparency and it starts with taking ownership of what you as a company stand for.