Dynamic Reservations vs Static Time Slot Bookings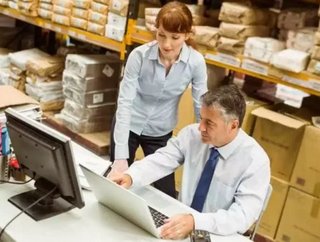 Optimising the in-store experience is no longer the primary concern for retailers when considering customer satisfaction. The surge in online retailing...
Optimising the in-store experience is no longer the primary concern for retailers when considering customer satisfaction. The surge in online retailing means home delivery services have now been placed at the forefront of customer facing business decisions. The challenge is how to provide customers with choices on how and when they want to receive the product they have ordered. Giving the customer freedom to choose what meets their commitments during the purchase process creates a greater bond and lock-in to the purchase from the outset. Doing this in a way, which guides them tactfully to choose the options which the retailer knows they can commit to and execute successfully while maintaining margins is a win-win result. Setting and managing expectations from the outset is the key to meeting them and delivering the experience that promotes consumer loyalty.
Most retailers have deployed a traditional time slot booking online delivery service. This rigid, static method is rigorously constructed around capacity, historical averages of delivery time and post codes, and tends to align with fast moving consumer goods. Online grocers are a prime example of fast cycle retailers who rely on time slot booking to deliver perishables.
Static time slot bookings pose many challenges for retailers. Not only are these reservations particularly limiting, a missed delivery may result in multiple attempts to re-deliver, creating more transport costs and a decrease in customer satisfaction. Additionally, there is a risk of underutilising capacity through transporting low cost orders to many places in the same area. In most cases retailers have over capacity in the delivery transportation to be sure to meet customer commitments. How often do you see a supermarket delivery van parked up killing time or two vans' paths cross to make deliveries in the same area? In today's customer-facing supply chain, the traditional concept of time slot bookings based on a historical matrix of delivery windows proves both inefficient for businesses and is, quite simply, outdated.
In contrast, dynamic reservations provides both end user and retailer with a model for effective delivery. It allows retailers to maximise profitability through continuous optimisation of the delivery process. From the retailer's perspective, delivery route planning is considered at the point of sale, which in turn ensures reliable delivery slots to maximise efficiencies. What this means is that an optimisation call is made to the routing system at the point of order. That call considers business defined parameters, delivery assets and existing routes to dynamically present delivery options that make sense for the business.  Delivery fees can be based upon these routes, and customers may be offered a number of costed delivery choices at the point of sale to meet preferred delivery time. By calculating the logistics cost for each reservation, retailers can maximise route efficiencies, save valuable time, improve customer satisfaction and increase profit accordingly. While the actual route and vehicle the delivery will be made on may change as new orders enter the system and get optimised to drive density, that customer's time window selection is committed.
A positive delivery experience will drive buyer behaviour and the main benefit of dynamic reservations is an improved customer experience. This includes creating a mobile tracking system which notifies the customer when their delivery is at different stages of transit. Ensuring that customers have access to real time information online will provide a point of reference, which may limit the volume of customer query calls that the retailer may receive, saving further time.
To guarantee delivery best practice, dynamic reservations enhances the experience of the end user through the most profitable method to the retailer. Retailers responding to the influx in online purchasing must do so competitively, establishing a process which benefits both parties to ensure a smooth transaction, a process which dynamic reservations can complete.  Ultimately, it is crucial to put the customer's needs at the centre of delivery optimisation to ensure that every minute of the buying and home delivery process is a positive and memorable experience.
Descartes is the global leader in logistics technology. Descartes meets the need of international trade and transportation organisations that want to differentiate their businesses through effective logistics strategies and processes, or need to improve existing logistics processes to compete in a variety of markets.
Descartes' Logistics Technology Platform uniquely combines the power of the Global Logistics Network, the world's most extensive multi-modal network, with the industry's broadest array of modular and interoperable web and wireless logistics applications. Descartes' comprehensive suite of solutions include: routing, mobile & telematics, transportation management, customs and regulatory compliance, global logistics network services, broker & forwarder enterprise systems.
Descartes provide solutions to help the world's largest and most connected logistics community to quickly reduce costs, improve service and comply with customs and transportation regulations. Descartes customers include an estimated 1,600 ground carriers and more than 90 airlines, 30 ocean carriers, 900 freight forwarders and third-party providers of logistics services, and hundreds of manufacturers, retailers, distributors, private fleet owners and regulatory agencies.
To find out more visit www.descartes.com